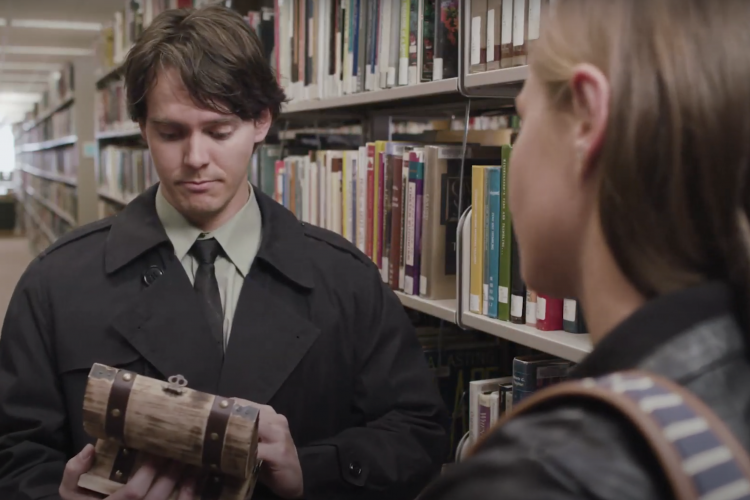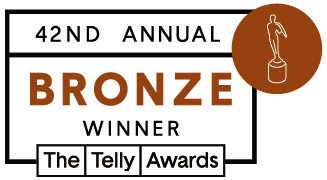 COLORADO SPRINGS, Colo. — The University of Colorado Colorado Springs (UCCS) announced today that "The Bluffs" – Season 6 has been named a Bronze Winner in the General-Student category in the 42nd Annual Telly Awards. The Telly Awards honor excellence in video and television across all screens and are judged by leaders from video platforms, television, streaming networks, production companies and including Netflix, Dow Jones, Duplass Brothers Productions, Complex Networks, A&E Networks, Hearst Media, Nickelodeon, ESPN Films, RYOT, Partizan and Vimeo.
The show is written by communication students during the spring semester. Those scripts are then filmed during the fall semester and the footage is edited in another class the next spring as part of a year-long process. Theater and music composition students also have roles in production. Department of Communication Chair and Professor David Nelson serves as the executive producer.
"Having worked in Hollywood, I can attest that this is as 'real world' an experience as our Digital Filmmaking students can get," Nelson said. "They work very hard on producing this series and deserve all the credit, along with the fine actors you see up on screen."
The sixth season of "The Bluffs" combines elements of a Western with a Film Noir. The story revolves around a rumor that Butch Cassidy buried gold in Colorado Springs (the bluffs behind the current UCCS campus), in 1899. Two students each have half a map that could lead to the treasure. To watch, visit https://youtu.be/8ZIje4LFqsM.
The Telly Awards announcement caps a year-long celebration of creators defying the limitations by embracing platforms to increase awareness about injustices and promote solidarity for movements, as well as geographical, like developing fully remote pipelines for dispersed teams.
"In the face of a year like no other, creators have continued to defy the limitations of our new world, in continuing to create compelling and engaging work," said Telly Awards Executive Director Sabrina Dridje. "This year's submissions doubled down on what we already know about the industry. Creativity cannot be stopped. Collaboration will always prevail. New ideas and stories will always find a way to break through to an audience."
Last year, The Telly Awards attracted more than 12,000 entries from top video content producers including Adobe, Adult Swim, the BBC, Condé Nast, J. Paul Getty Museum, PBS, Playstation, RadicalMedia, T Brand Studio, Ogilvy & Mather and The Walt Disney Company.
The full list of the 42nd Annual Telly Awards winners can be found at www.tellyawards.com/winners.
About The Telly Awards
The Telly Awards is the premier award honoring video and television across all screens. Established in 1979, The Telly Awards receives over 12,000 entries from all 50 states and 5 continents. Entrants are judged by The Telly Awards Judging Council — an industry body of over 200 leading experts including advertising agencies, production companies, and major television networks, reflective of the multiscreen industry The Telly Awards celebrates. Partners of The Telly Awards include Ghetto Film School, We Are Parable, LAPPG, NAB, Stash, Storyhunter, NYWIFT, Production Hub, IFP and Social Media Week.