Members of the UCCS Police Department will participate in a rally march this May to honor first responders and UCCS police officer Garrett Swasey, who died Nov. 27, 2015 in the line of duty. They are inviting all of the UCCS campus community to join them in the May 27 event.
In addition to honoring Swasey, donations and funds raised as part of the rally on the UCCS campus will help provide 22 UCCS police officers with body armor and helmets to assist in their mission of protecting the UCCS campus.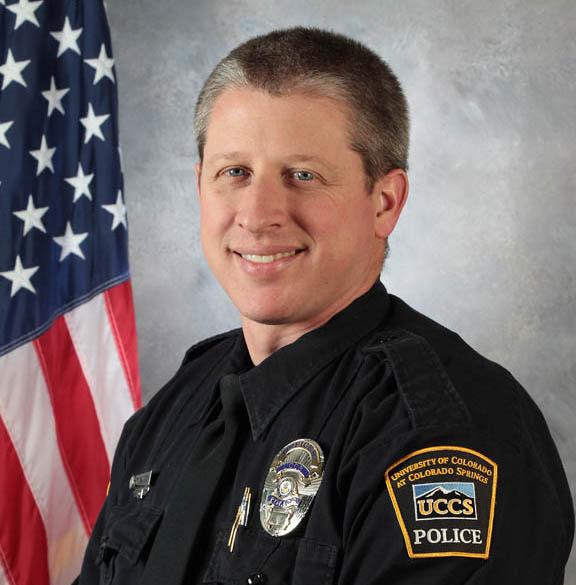 "Help us honor and continue to bring awareness to the sacrifices UCCS officer Garrett Swasey and his family have made," organizers wrote ahead of the event.
The rally will consist of an on-campus event leading up to two marches, one on campus and one off campus. All gifts made to the UCCS team will go back to the UCCS Police Department.
The event is organized through the nationwide Carry The Load organization, which aims to provide an active way to honor and remember the nation's heroes by connecting communities to the sacrifices made by military, veterans, first responders and their families. The Carry The Load organization has helped raise nearly $30 million through its events.
You can join Team UCCS in this event, or donate to the cause, by tapping here.
Know before you go:
Park in Lot 224 (parking is free outside of the semester) off of Regent Circle. If you're headed East on Austin Bluffs, take your first left. If you're headed West on Austin Bluffs, take your second right. Consult parking map here.
The event will begin at the El Pomar Plaza. You'll find signs and SHIELD616 volunteers to help direct you.
The on-campus march is 0.8 miles, and the march following the on-campus march to Memorial Park is 4.9 miles.
If you are planning to participate in the second march, please arrange your own transportation.
Consider bringing your own water, sunscreen and other supplies, as there will be limited to no shared supplies.
Please follow standard COVID-19 procedures and do not attend if you are sick with any symptoms.
Please see the march map below: