Following a nationwide search, Kimberly Guyer is set to join UCCS as the Associate Vice Chancellor for Student Affairs.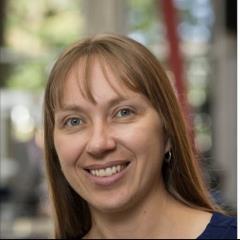 Carlos García, vice chancellor of the Division of Student Affairs, announced the hire in early May, noting Guyer, who holds a Ed.D. from the University of Pennsylvania, will join UCCS on June 14.
"Throughout Dr. Guyer's career, she has shown deep commitment to student success," García said. "I look forward to her joining our team at UCCS and bringing her expertise of more than two decades of supporting students."
Guyer joins UCCS from Alfred University where she held the position of Vice President of Student Affairs. She boasts more than 20 years of professional higher education experience at both private and public institutions. Her work history includes Alfred University, Temple, Drexel University, University of Pennsylvania and Pennsylvania State University.
"I'm humbled and honored to join the incredibly talented Division of Student Affairs at UCCS, and I look forward to working with such a student-centered team," Guyer said. "I am excited to work with the team on retention, keeping more students in college at UCCS and helping them to achieve their goals. As the first in my family to attend college, I understand the challenges that some students face and how important education is for our future. I also hope to positively impact the student experience for all UCCS students by carrying out the mission of the Division of Student Affairs – fostering inclusive communities, enhancing academic excellence, and promoting life-long learning, discovery, and success."
Guyer serves on a number of professional organizations and boards among student affairs professionals, including NASPA. While with Alfred University, Guyer served NASPA as a member of their Region 2 Advisory Board.
In addition to her Ed.D. in Higher Education Management from the University of Pennsylvania, Guyer also earned a master's in Human Resources Management at Hawai'i Pacific University, and a Bachelor of Arts in French and Spanish from Susquehanna University.