Ella Chilcote (left), a senior criminal justice major, and Gia Barboza (right), assistant professor of criminal justice, collaborated on the study, funded by the Undergraduate Research Academy.
Though the U.S. government's family separation policy at the border has dominated recent headlines, it's not news for Native American communities.
For nearly a hundred years, beginning in the 1870s, Native children as young as five years old were forcibly removed from their families and sent to foster care or authoritarian boarding schools. Often, they were never heard from again.
In 1978, the United States passed the Indian Child Welfare Act (ICWA) to halt the wholesale separation of Native children from their families. Yet decades later, there is strong evidence that the ICWA is not doing what it's supposed to, writes Ella Chilcote, a senior criminal justice major, in research that is one of the first studies on home removal of Native Americans within the last 30 years.
Chilcote co-authored the study, titled "A Spatial Epidemiological Analysis of Child Maltreatment: Implications for the Indian Child Welfare Act," with Gia Barboza, assistant professor of criminal justice in the School of Public Affairs. The proposal successfully received funding through the Undergraduate Research Academy at UCCS, which supports collaborative efforts between the students and faculty research mentors.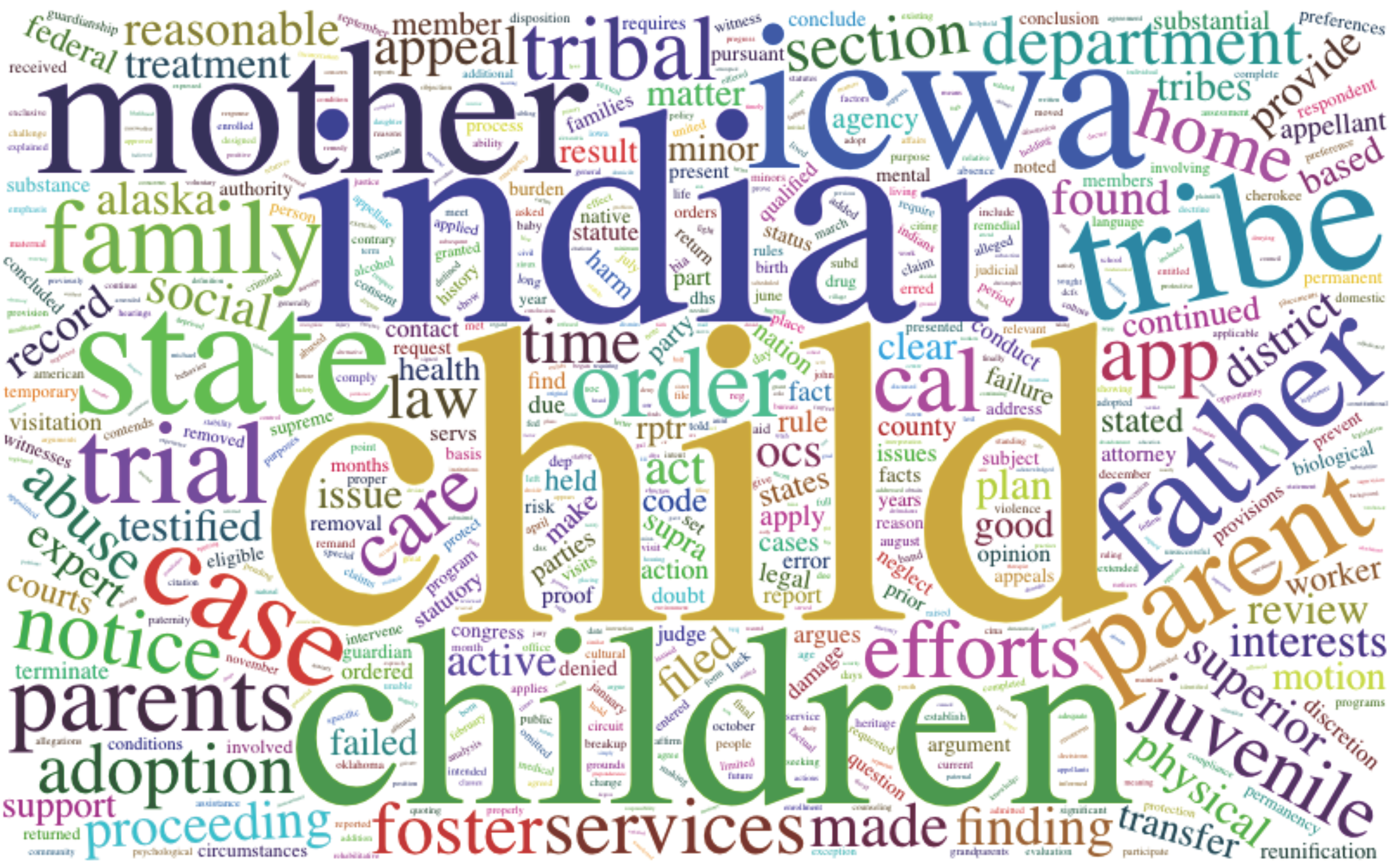 Together, Chilcote and Barboza collected data on the outcomes of Native American children involved with child welfare systems.
The researchers used data from multiple sources, including the Harvard Law School's Caselaw Access Project, the Office of Housing and Urban Development, the U.S. Census Bureau and the Substance Abuse and Mental Health Services Administration. They conducted both caselaw and geospatial analysis, using Natural Language Processing and Latent Dirichlet Allocation Modeling – a form of machine learning – to explore the number of topics associated with ICWA caselaw and then used a spatial epidemiological framework to provide context to their findings. The study is the first to analyze ICWA caselaw using such advanced statistical techniques.
Chilcote and Barboza found that despite the purported benefits of federal legislation, many Native communities still experience higher case incidences of child abuse and neglect, as well as health and substance abuse concerns. They link the findings to a broader social context, ultimately arguing for greater resource allocation in areas of tribal jurisdiction.
For Chilcote, the research is not just powerful, but personal.
"I am the eighth generation to have lost their language, culture, and voice, so this research has a personal connection," Chilcote said. "The ability to engage in this research is relevant and powerful in helping reestablish the connection to my Native heritage."
Chilcote was only sixteen years old when she beat the odds to graduate from a high school with just a 10 percent graduation rate. During her junior year at UCCS, Chilcote took Barboza's Courts and Judicial Process class and realized she had found a passion: tribal affairs and law.
Now, Chilcote has been accepted to law school – and, following in Barboza's footsteps, she will begin earning her juris doctorate this fall. When she graduates, she plans to provide legal aid and representation to Native American communities that have limited resources.
"As a Native, younger person, I feel a distinct duty to make a positive difference for future generations of indigenous peoples through my research and career choices," Chilcote said. "I hope I can supply resources on sovereign lands that typically do not receive the opportunity for aid. My goal is to shed light on the challenges faced by these communities and supply proactive solutions to the systematic problems that they have faced for generations."
Learn more about the Undergraduate Research Academy online.