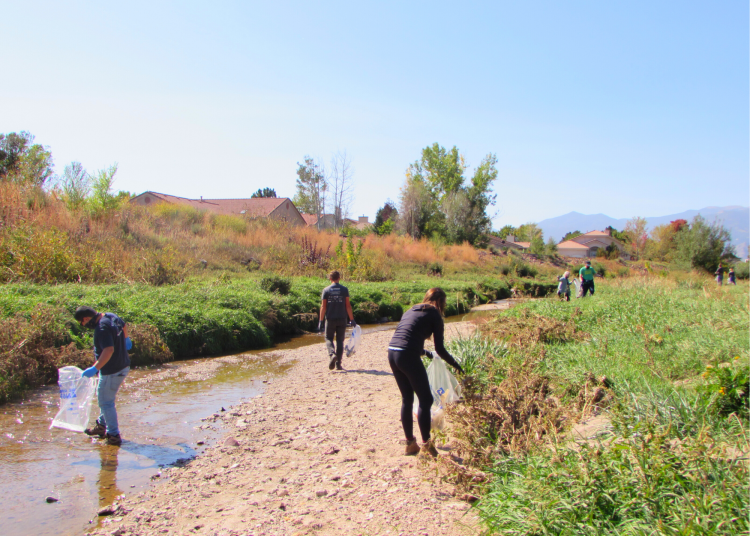 This Earth Month, volunteers will do their part to help keep UCCS' adopted waterway clean.
On Friday, Apr. 23 from 11 a.m.-1 p.m., members of the UCCS campus community are invited to the eighth annual Clean the Stream event. Volunteers will clean litter and debris from the Templeton Gap Floodway, a segment of Fountain Creek.
UCCS adopted the Templeton Gap Floodway in 2010 through the city of Colorado Springs' adopt-a-waterway cleanup program. The floodway was built in 1949 after catastrophic flooding submerged 200 Colorado Springs city blocks, destroyed homes and city infrastructure and caused casualties in the waterway's drainage area. Three times a year, the Office of Sustainability at UCCS invites volunteers to clear debris from this critical resource.
This year, due to COVID-19 impacts, only 25 volunteers will be able to participate in the event. Visit the Office of Sustainability website to learn more and reserve your spot.