As graduate students continue to seek flexible and remote instruction, the Master of Arts (MA) in Communication will move to fully online instruction beginning Fall 2021. Redesigned courses will feature maximum flexibility for students to complete all their graduate work online.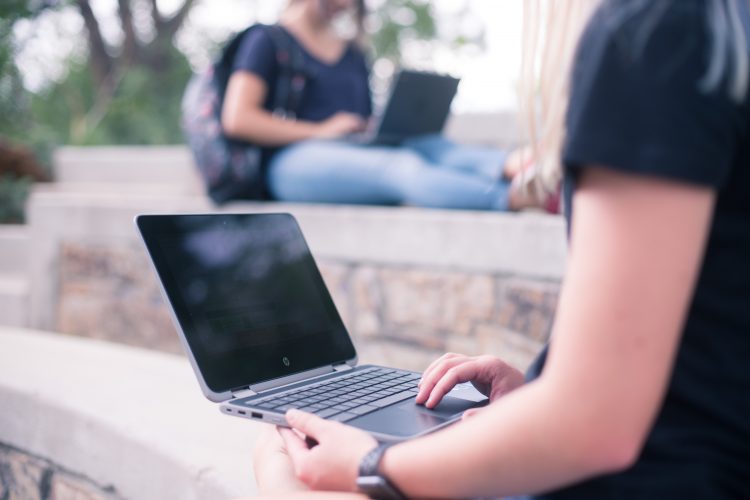 College of Letters, Arts & Sciences leadership said the change is due to contemporary workplace shifts, including changing demographics, an evolving economy, and continuous technological advances. Graduates are expected to be innovative and agile, ready to rise to new challenges as well as leverage future opportunities.
The Communication program will emphasize multiple entry points throughout the academic year and four- or eight-week formats for efficient completion. For highly qualified UCCS Communication undergraduates, the Accelerated Bachelor's/Master's Program (AMP) offers the opportunity to pursue both Bachelor of Arts (BA) and Master of Arts (MA) degrees in Communication concurrently within a five-year program.
This revamped virtual program offers cutting-edge knowledge and practical experience for the profit and nonprofit sectors, as well as academia.
According to a 2020 analysis conducted by the educational consulting firm EAB, "The Communication Department at the University of Colorado Colorado Springs is well-positioned to develop a cutting-edge master's-level professional communication program with a focus on digital and virtual communication due to a favorable competitive landscape and diverse program offerings."
"This is a wonderful opportunity for students to enroll in a new cutting-edge program with top faculty from the University of Colorado Colorado Springs. Our faculty go through a rigorous certification process for online teaching, as do the courses they teach," said David Nelson, Ph.D., Communication Department chair.
Nelson said graduates will develop an array of academic, professional, and personal communication skills, suitable to a variety of workplace contexts. Students will engage in advanced study and develop graduate-level expertise for addressing complex communication problems in the digital environment, modern organizations, and social systems.
Graduates of the program currently work in industries such as health care, training and development, social media management, public relations and more.
Students interested in pursuing the online MA in Communication can contact Dr. Kay Yoon, Director of Graduate Studies in Communication at [email protected] or visit the program website.