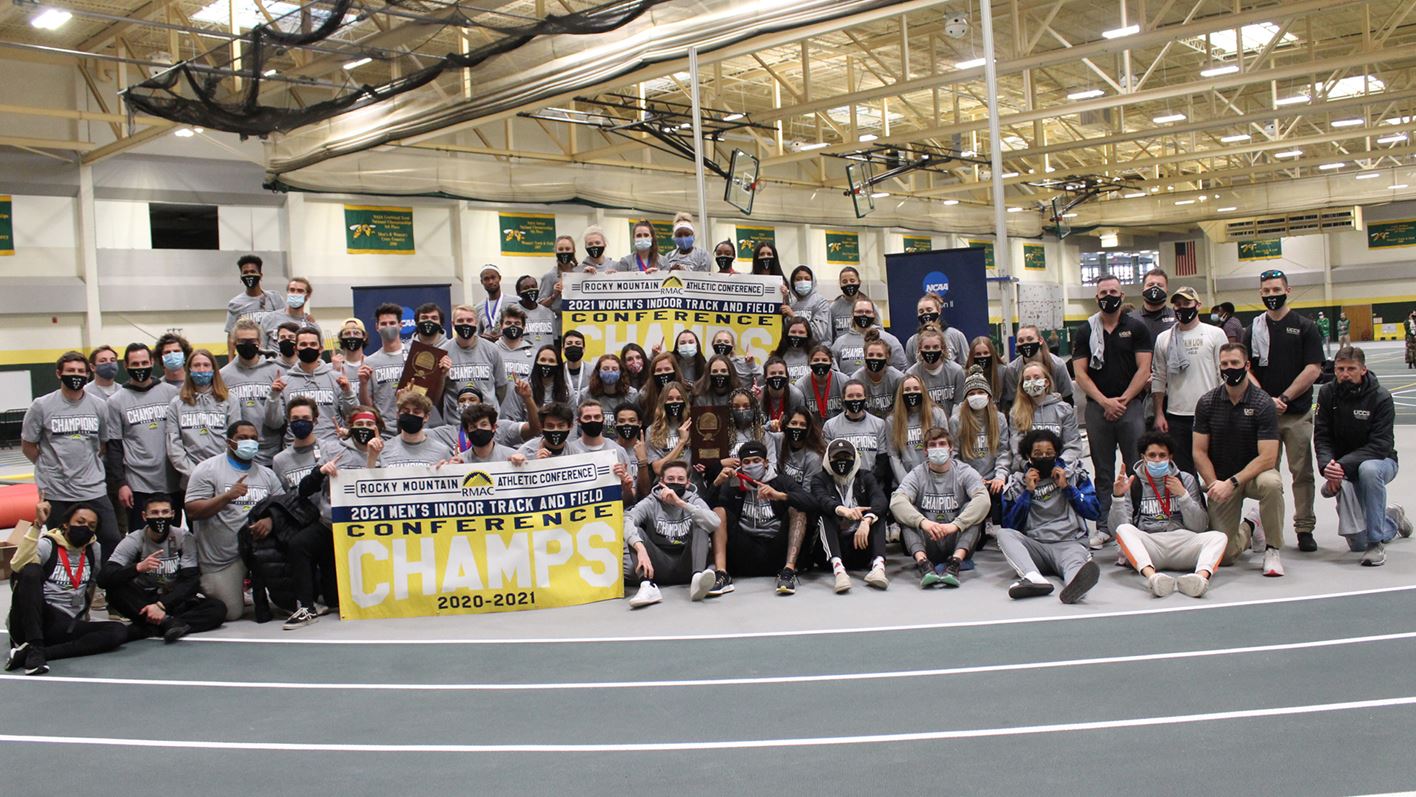 For the second time in two years, the UCCS Track and Field teams brought home RMAC Indoor Track & Field Championship titles.
"I'm just so proud of this team and the coaches," stated head coach Ross Fellows. "They did a phenomenal job. From way back in August to now we dealt with adversity and didn't make any excuses. But they got into a flow, trusted the process, and came away with two great victories for our program.
Despite adversity faced throughout the year, the Mountain Lions found strength to end the year, consistently being ranked highly in the USTFCCCA National Poll.
"This meet really showed our depth, and showed how well-rounded of a program we are being on the podium in almost every event. It's hard to win in this conference and doing it back-to-back years on the men's and women's side is unheard of," Fellows said. "We are looking forward to seeing what we can put together at Nationals in a couple weeks!
On top of the sweep of conference championships for the second consecutive year, the Mountain Lions also swept RMAC Athlete of the Meet with Lydia Pavlenko being named Female Athlete of the Meet and Afewerki Zeru winning Male Athlete of the Meet.
The Mountain Lions will have opportunities to continue to rack up accolades as they look forward to the NCAA Indoor Track & Field Championships. UCCS qualified 14 different athletes to compete in the upcoming events.
On the women's side, UCCS is sending eight student-athletes who are set to compete in seven different events. For the men, six student-athletes will make the trip to nationals as they compete in a combined six different events.
To learn more about the qualifying athletes and other recent accolades, visit our GoMountainLions website.