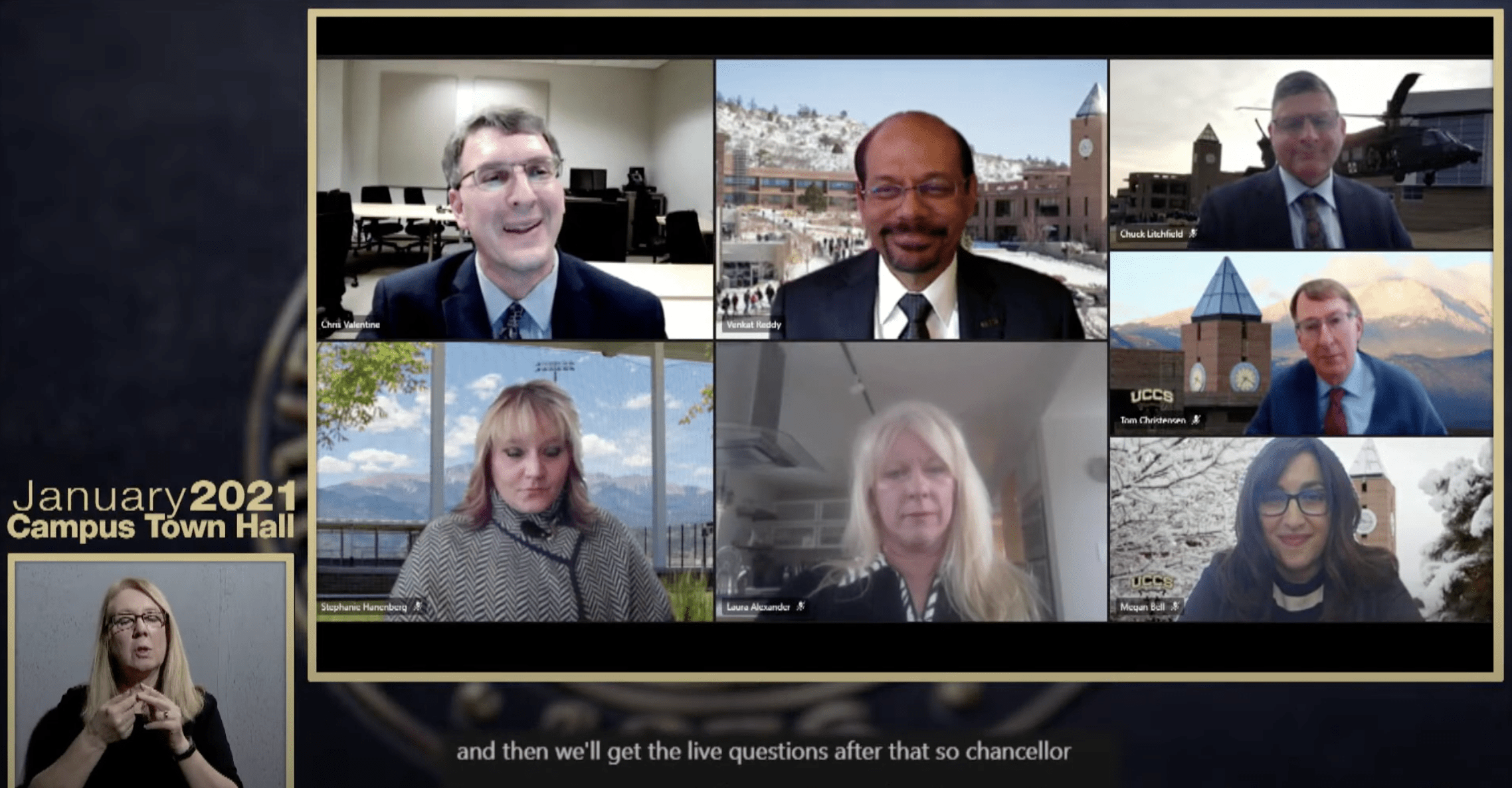 Chancellor Venkat Reddy and campus leaders addressed campus at the first virtual Town Hall of the year on Jan. 28.
Chancellor Reddy opened the session with a series of updates on the spring semester, the vaccine rollout for Colorado and UCCS, budgetary and personnel matters and more. The session then opened for a series of questions submitted by members of campus.
"I don't have to remind you that we are still going through some challenging times," Reddy said. "However, I also want to inform you that we will get through these challenges – because of the strength of our community and because we are thoughtful, resilient and kind."
"No matter how difficult the times are, I will continue to be hopeful about the future, because I believe in you, and I believe in our campus. Thank you, from the bottom of my heart, for being a part of it."
Updates presented by the Chancellor and campus leadership included key takeaways. Take a look at the topics discussed below.
COVID-19 Vaccine
Student Success
Campus Developments
Employee Updates
Chancellor Reddy closed the session by sharing a story of a current student, who once struggled at UCCS but has now found success thanks to the dedication of UCCS faculty and staff.
"I know these times are hard. I know that some days, the struggles can feel insurmountable," Reddy said.
"On those days, please remember this student and everything that UCCS has meant for him. Your work is important. You are contributing to great things and you are transforming lives for the better. And there is always hope that tomorrow will be a brighter day."
Members of the UCCS community may submit additional questions and fill out a survey response to the event.