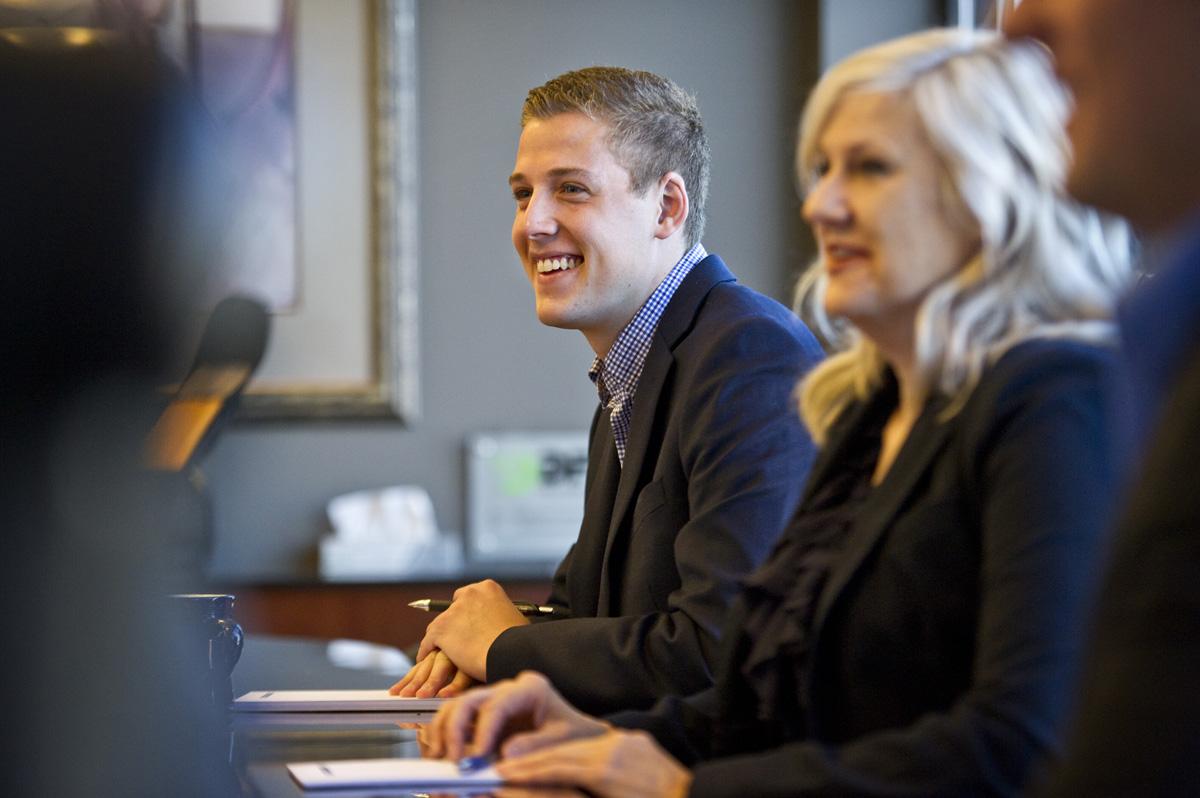 UCCS graduates earned the highest pass rate in Colorado among all candidates taking the 2019 Uniform Certified Public Accountant examination and of first-time test takers holding a bachelor's degree. The Association of National State Boards of Accountancy recently released the 2019 CPA Exam report, which provides performance metrics and pass rates for each jurisdiction.
On the 2019 CPA Exam, UCCS students achieved a 75 percent pass rate on all testing events. For first time test-takers holding a bachelor's degree, UCCS students passed at an 80.6 percent rate. The national pass rate of all candidates on the 2019 CPA exam was 52.8 percent.
"These exam scores are a reflection of the exceptional teaching and training that our faculty provide in the undergraduate and graduate accounting programs," said Karen Markel, Ph.D., dean of the College of Business. "We are thrilled to see our students performing so well on the CPA Exam, particularly in a field as critical as accounting."
"We are proud to offer an accounting program of excellence that fully prepares our students for an exciting career in business and for licensure as a CPA," said Blaise M. Sonnier, Ph.D., the Wilcox Endowed Professor of Accounting and chair of the accounting, finance and business law department in the College of Business. "Not only do they benefit from an AACSB-accredited accounting degree at both the undergraduate and graduate level, but they also have the opportunity to receive real-world experience through internships in a high-demand employment area in business."
The UCCS Master of Science in Accounting program, together with a student's undergraduate degree in business or accounting, is designed to fully prepare students for the CPA exam, as well as satisfy the 150-credit hour requirement for licensure in Colorado. The MSA can be completed in as little as one year or up to 18 months, allowing students to customize their course schedule to fit their individual needs. In the past year, over 40 percent of the MSA graduates received a promotion while in the program.
MSA alumni are employed by CPA firms with regional offices, including BKD, LLP, Stockman Kast Ryan + Co, BiggsKofford and Erickson, Brown & Kloster, PC. They are also employed by several large CPA firms such as Deloitte, KPMG, BDO USA, CliftonLarsonAllen, Plante Moran, RSM US, LLP, and organizations including Kinder Morgan, Inc., T. Rowe Price and Care and Share Food Bank for Southern Colorado.
Students interested in pursuing the MSA program are encouraged to learn more about the program, admission requirements, tuition and GMAT/GRE waiver eligibility by visiting uccs.edu/msa or by emailing [email protected]. For undergraduate accounting programs, visit business.uccs.edu/degrees-and-programs/academics/accounting or contact [email protected].
About
The UCCS College of Business was established in 1965 and has more than 1,300 undergraduates and 350 MBA students. The College of Business and Administration awards the Bachelor of Science in Business and Bachelor of Innovation degrees. The Graduate School of Business Administration awards the Master of Business Administration, Master of Science in Accounting and Executive Doctor of Business Administration degrees. More than 10,000 alumni of the College of Business live and work around the world. For more information, visit business.uccs.edu.