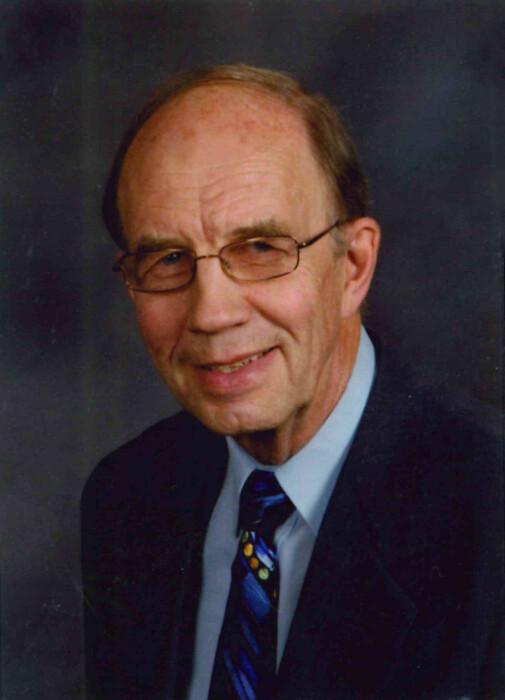 Memorial services for family and close friends for Rodger E. Ziemer, 83, professor emeritus of electrical and computer engineering, will be held at 10 a.m., Jan. 30, at Holy Cross Lutheran Church in Colorado Springs. He died Jan. 9, 2021. 
Ziemer joined the UCCS faculty in 1984 from the Missouri University of Science and Technology, and retired from a 41-year teaching and research career in 2013. He was the author or co-author on 15 textbooks and numerous articles and publications, largely focused in his research area of digital communications.
Ziemer is survived by his wife, Sandy, his brother, Eugene, four children and multiple grandchildren. 
A live stream of the service will be available at holycrosscs.org/worship.
In lieu of flowers, memorial donations may be given to the Holy Cross Lutheran Church Facility Renewal, or the Ziemer Family Scholarship Endowment at UCCS.
The family published an obituary:
Dr. Rodger E. Ziemer, PhD
August 22, 1937 – January 9, 2021

Dr. Rodger E. Ziemer 83, of Colorado Springs, CO passed away on Saturday, January 9, 2021 with his wife at his side.  He  was born on August 22, 1937 on a farm near Sargeant, MN to Arnold and Ruth (Rush) Ziemer.  He was raised on dairy farms in Arcadia and Amery, Wisconsin.  He graduated from Amery High School in 1955.

Loving, gracious, and scholarly, he was admired by all as compassionate with a deep love for Christ, his family, and friends.  He was humble and brilliant which speaks wonders about his intellect and perception of humanity and life.  Rodger set goals and achieved them.  He set high standards for himself and there was no stopping his ambitions once he pursued a new endeavor.  He had a passion for Electrical Engineering, earned a BSEE, MSEE, and a PhD from the University of Minnesota, was commissioned into the Air Force through ROTC, worked briefly for NASA, Motorola, and the National Science Foundation and was a professor for 41 years (University of Missouri – Rolla, now MS&T and the University of Colorado – Colorado Springs.)  Rodger had a fulfilling career, and was well known in the field of communications.  He was passionate about teaching his students, and wrote and co-authored fifteen textbooks along with many articles and publications.  He loved his church and was very involved.

He was always inquisitive from the start.  As a boy he designed plans for a submarine which he intended to submerge in the backyard pond.  Luckily time slipped away, and resources were scarce.  His favorite hobby was woodworking and he never cut a board too short twice.  He loved the outdoors, especially national parks.  He rafted down the Colorado River in the Grand Canyon four times. 

He married the love of his life, Sandra Person, in Minneapolis, MN on June 23, 1962.  As with every ambition, he set out to marry that girl…and did.  Sandy has a different recollection about that period.  Their story unfolded and they had two children (Mark and Amy) and adopted two daughters (Norma and Sandra).  Rodger and Sandy were married 58 years with a fulfilling life-long story of joys, sorrows, and many blessings.

Rodger is survived by his wife Sandy, son Mark (Susie) Ziemer, Circle Pines, MN, daughters Amy (Dean) Nilson, Bellevue, NE, Norma Camden, and Sandra (Jon) Gowdy, both of Port Angeles, WA along with multiple grandchildren, and his brother, Eugene (Joan) Ziemer, Plymouth, MN.  He was preceded in death by his sisters Jeanette Adelmann and Dorothy Jaeger. 

A memorial service will be held at Holy Cross Lutheran Church for family and close friends on January 30, 2021 at 10:00 a.m.  The service will also be live streamed at holycrosscs.org/worship.           

In lieu of flowers, memorial donations may be given to Holy Cross Lutheran Church -Facility Renewal, Colorado Springs or to the Ziemer Family Scholarship Endowment at UCCS in memory of Dr. Rodger Ziemer.  Make check payable to CU Foundation with IMO Rodger Ziemer on memo line, and mail to UCCS Development, 1420 Austin Bluffs Parkway, Colorado Springs, CO 80918, or visit www.giving.cu.edu.