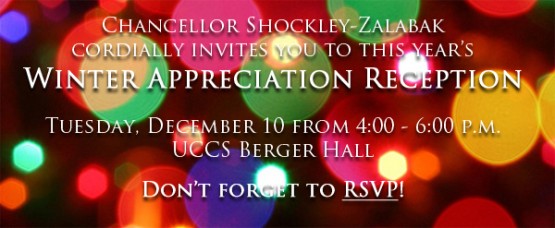 Faculty and staff will dress up and compete in a holiday sweater contest at this year's Campus Appreciation Reception.
The annual holiday event is scheduled for 4 p.m.  Dec. 10 in Berger Hall and will feature music, a photo booth, food and beverages.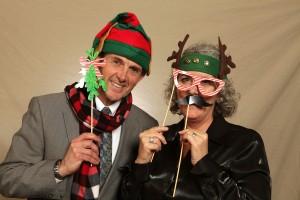 "This is a great way to get out of the office and celebrate the hard work we've all put in this year," Megan Gallegos, university events and e-communication specialist, University Advancement, said. "It's a chance to have fun and celebrate with each other."
New to this years event is the Holiday Photo Contest, which asks faculty and staff members to share favorite holiday photos of family and friends. Those interested in participating can submit their photos by Dec. 6 to Megan Gallegos.
Attendees will also have the chance to vote for their favorite holiday sweater.
Prizes for the best-attired and jolliest photo will include gift cards to Starbucks, Best Buy and Kohl's.
Attendees are encouraged to donate a new or gently-used book to support the Literacy on the Go project coordinated by Barbara Swaby, professor, College of Education. LOGO distributes books to low-income families in the region. This year, LOGO has identified a particular need for preschool and kindergarten-age appropriate books.
Those planning to attend should RSVP by Dec. 6 here: https://secure.www.alumniconnections.com/olc/pub/UCOC/event/showEventForm.jsp?form_id=163693.