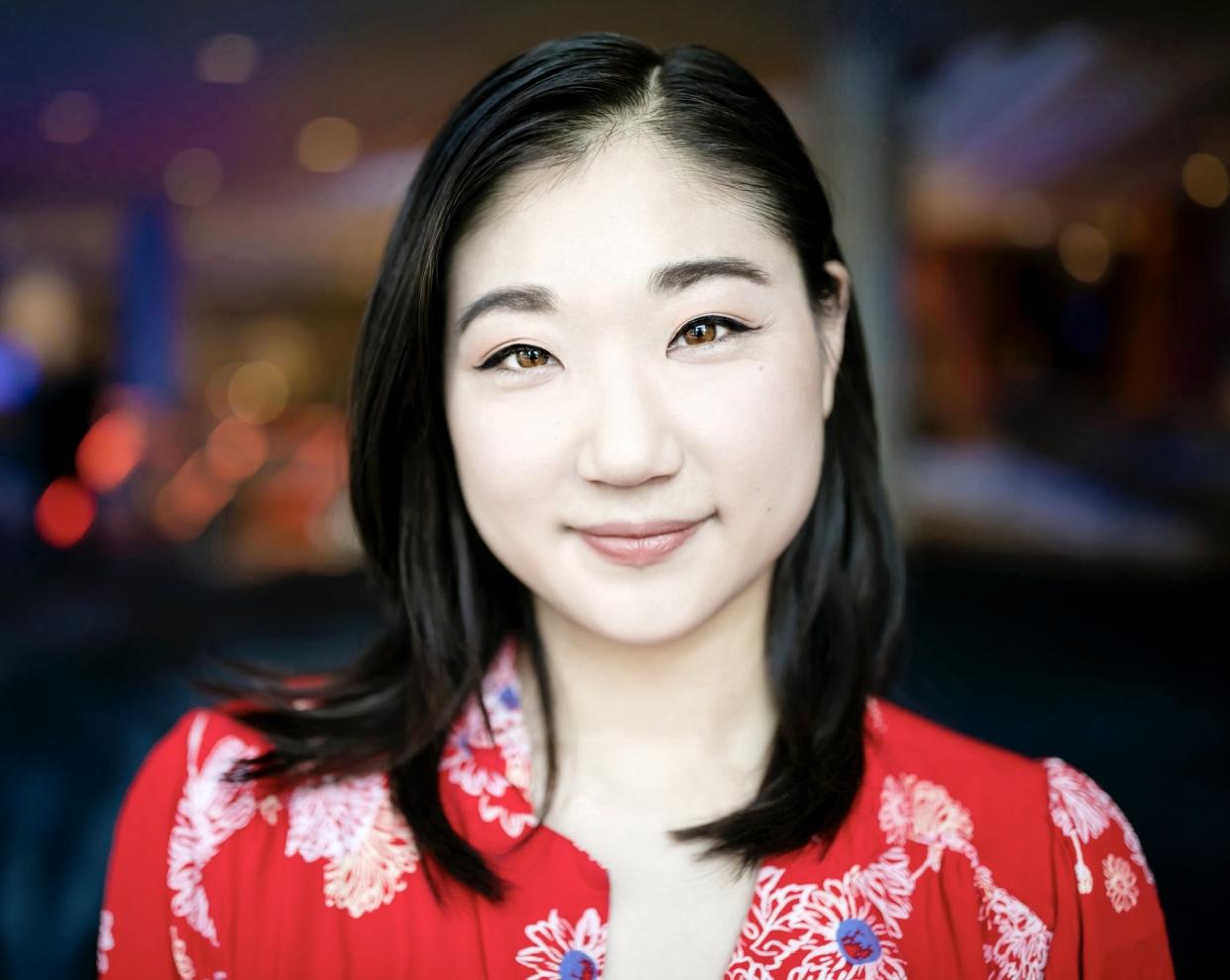 "Mirai" means "future" in Japanese, and Olympic figure skating medalist Mirai Nagasu – who is graduating this December from UCCS with a degree in business administration – has always been focused on it. But in many ways, she is also focused on the legacy she is leaving behind for her sport.
Nagasu, born and raised in California, wasn't always sure what her figure skating legacy might be. In fact, by age 21, she thought her skating career might be over.
By that point, she had already competed in the 2010 Winter Olympics in Vancouver, Canada, but was not named to the 2014 U.S. Olympic figure skating team competing in Sochi.
"At that point in my life, I was like, 'I'm a washed-up has-been,'" Nagasu said. "I thought it might be time to start looking at different avenues for my life."
But visiting a friend in Colorado Springs changed her mind – and helped her to make history.
During that visit in 2014, Nagasu skated at the U.S. Olympic & Paralympic Training Center. She met the coach who would take her to the Olympics for the second time. And she began learning the oldest and most difficult jump in women's figure skating: the triple axel.
For years while she lived and trained in Colorado Springs, Nagasu balanced the most extreme athletic commitment in the world with classes in the UCCS College of Business.
"I applied to UCCS while I was training because I was still craving that balance between education and sport," Nagasu said. "Even during the Olympic season, I signed up for classes to give myself an out in case I didn't qualify for the 2018 games. But the day I qualified, I took the entire year off."
"I was putting in every single ounce of effort I could," she continued. "I wanted to show my federation and the nominating committee that I would stop at nothing."
Perfect Pressure
Nagasu faced intense pressure leading up to the 2018 games – from the world, and also from herself.
Most competitive figure skaters learn their jumps, spins and turns at a young age, then spend the rest of their career honing them. Nagasu was learning to perform the three-and-a-half rotations of a triple axel at age 24.
It is a jump so challenging that filmmakers recreating Tonya Harding's triple axel for the 2017 film "I, Tonya" had to digitally construct the jump using special effects, because they could not find a figure skater able to perform it on camera.
But for Nagasu, an impossible goal never truly seemed out of reach.
"Because I started skating so young, the unrealistic goals sometimes feel realistic," she said.
"I have this undying faith in myself. I'm the type of person who, when someone says, 'Don't do this,' or 'You can't have that,' or 'You can't do this,' I've always asked 'Why not?'" Nagasu said.
"My thought process becomes, 'I'm going to show myself and anyone who ever doubted me that I can achieve whatever is asked of me.'"
At the 2018 Winter Olympic Games in PyeongChang, Nagasu did just that: she took flight.
Four years after the greatest rejection of her skating career, she became the first American woman – and only the third woman in history – to land the triple axel at the Olympics.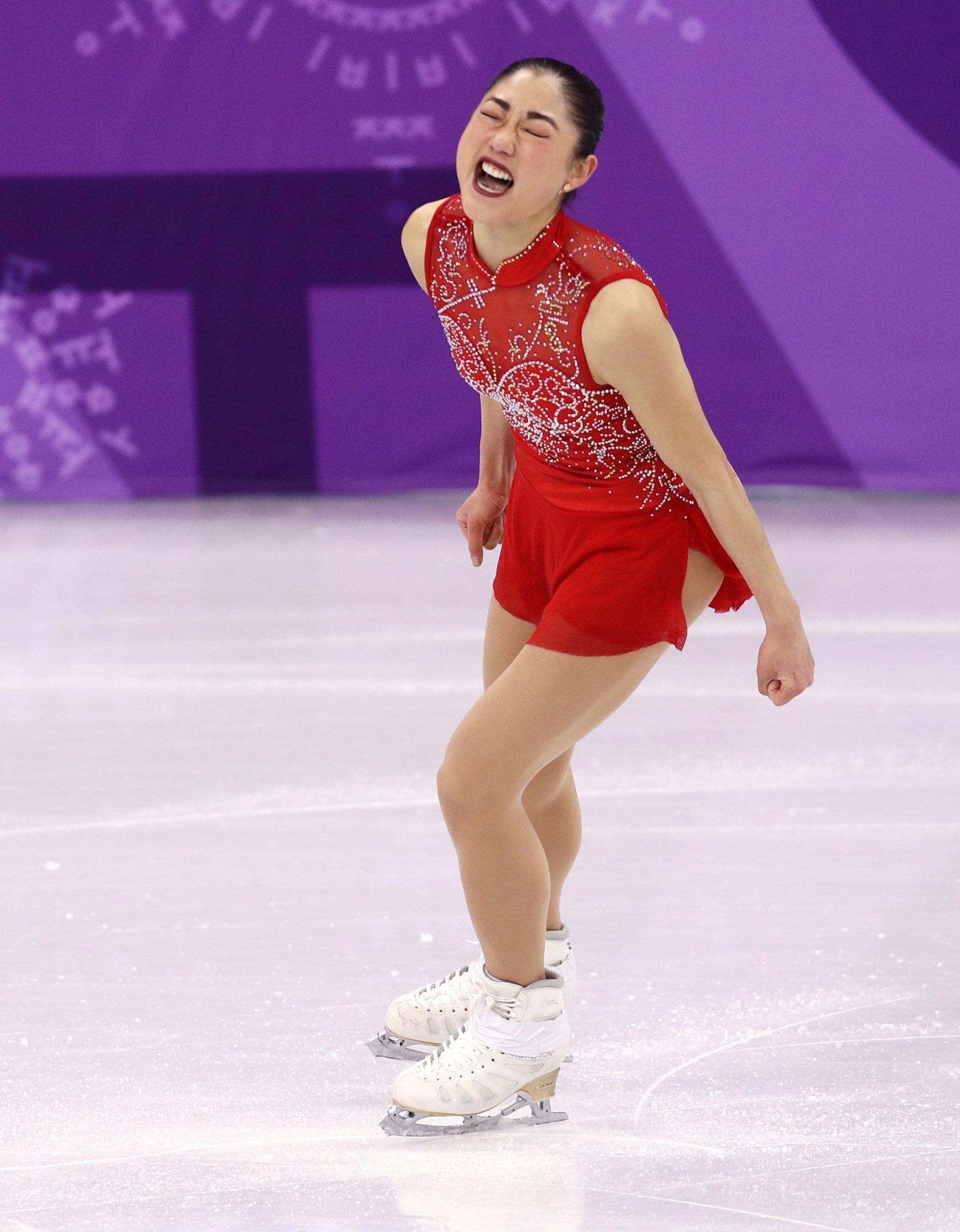 The performance stands out in her mind with the sweeping perfection of a Disney movie.
"It was my dream moment," she said. "It felt like the stars aligned."
"I used to dream about being able to do the triple axel," she continued. "I wanted it so badly that it was something I manifested. To do it in competition, at the Olympic Games, when I felt so much pressure and stress on myself, and when I wanted it so badly…I think that the things in life that are worthwhile are also very, very frightening. So to be able to deliver it, in that moment, was really rewarding."
Breaking the Ice Ceiling
Nagasu's performance at the 2018 PyeongChange Winter Olympics made history. Yet Nagasu hopes it won't be the only thing she is remembered for.
"We learned in my business classes – and even in skating – to ask, 'What is my legacy? What am I going to leave behind?'" Nagasu said.
"I want to stay true to myself. I want to become a different type of role model."
As she focuses on finishing school, Nagasu has taken on the role of host for Ice Talk, U.S. Figure Skating's podcast. She's also been vocal about critical issues in the sport using her platform on social media. Already, she's opened conversations on issues not always discussed in figure skating – from the need for young athletes to have access to mental health resources, to the need for better representation of Asian-American women.
Nagasu hopes that by being open about her struggles and flaws, she will encourage other young athletes to seek out the support they need to be successful.
And she is already seeing one impact of her legacy on the sport.
"I was the only female to attempt a triple axel at the last Winter Olympic Games. And to see the number of girls who can land a triple axel now – who are not afraid to attempt it in competition – is inspiring," she said.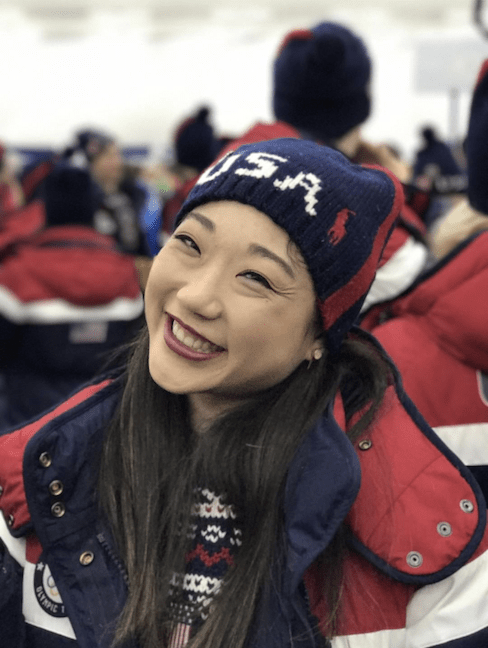 "I think that when one person is able to break down that barrier, others have the ability to see what they're capable of themselves."
Taking Flight
Having made history, what in the world is next for Mirai Nagasu?
Nagasu plans to use her degree in business administration to launch her into the next phase of her career. She's been accepted to the Dartmouth College Tuck Next Step program, which helps Olympians, elite athletes and military veterans to transition into business careers.
And she plans to keep building her legacy of courage, authenticity and never giving up.
"If skating has taught me anything, it's this: even if you're rejected, if it's something you really really want, don't give up. Take the rejection and try again," she said.
"I hope the legacy I've created is – once you figure out what you want to do – to just unbearably keep going for it."
Nagasu will be one of a record-setting 1,100 graduates from the summer and fall semesters at UCCS. She will celebrate her achievement during the 2020 fall commencement ceremony on Dec. 18. Congratulations to Mirai and the Class of 2020!