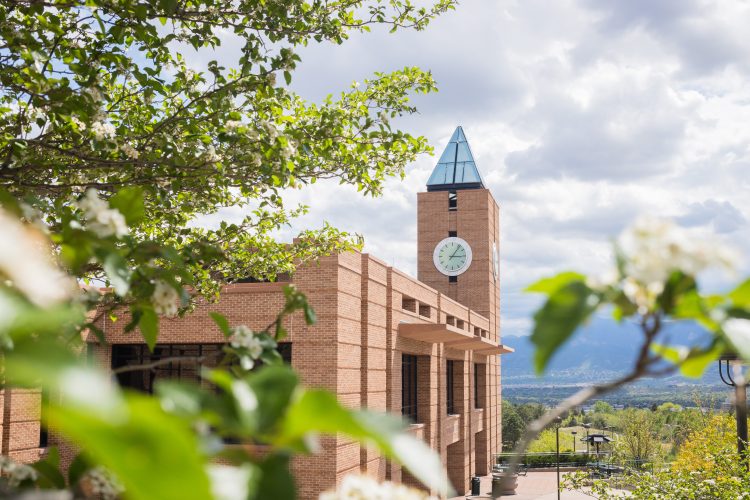 For the third consecutive year, UCCS is one of the nation's most sustainable higher education institutions, according to the Princeton Review Green College Honor Roll and the Sierra Club's official magazine.
"Sierra" magazine ranked UCCS the second-most sustainable university in Colorado out of a record 312 institutions in its annual "Cool Schools" green ranking. UCCS has earned a top-25 ranking in the competition three times since 2017. And as one of 30 institutions named to the Green College Honor Roll, UCCS was honored with a score of 99 – the highest possible score – in the Princeton Review's Green Rating tallies.
"The Princeton Review Green College Honor Roll and the Sierra Club's 'Cool School' rankings are a reflection of our entire UCCS community," said Kimberly Reeves, interim director of sustainability. "The rubrics both programs use to determine the overall environmentally beneficial student experience highlights our campus partners working hard to improve their processes, programs and commitment to a more sustainable UCCS."
The Princeton Review tallied Green Rating scores for 695 colleges this year. Among its criteria for universities are considerations of whether students have a campus quality of life that is both healthy and sustainable; how well a school is preparing students for employment in the clean-energy economy of the 21st century; and the environmental friendliness of the university's policies.
Scores for the "Cool Schools" ranking were based on the STARS report created by the Association for the Advancement of Sustainability in Higher Education, which gave UCCS a Gold-level rating in 2018. Researchers rank colleges and universities based on academic criteria such as an environmentally focused curriculum, student engagement with environmental activism, renewable energy and waste management operations and schools' planning and administrative standards.
In the "Cool Schools" ranking, UCCS scored 74.46 points, besting other Colorado institutions including Colorado College (67.22 points) and Western Colorado University (47.41 points). Colorado State University placed first in the state with 84.68 points.
"We continue to be inspired by the creative and innovative ways that North American colleges and universities are furthering and deepening their work to address the climate crisis and create a sustainable future, even in light of the challenges posed by the coronavirus pandemic," said Katie O'Reilly, Sierra magazine's adventure and lifestyle editor, in a release. "Every year, we see increased commitments to clean energy, reducing waste, and involvement from a wider geographic range of schools."
As UCCS continues to seek improvement in its sustainability goals, consider providing feedback in the coming weeks to the UCCS Sustainability Strategic Plan 2030. For more information on how to engage and to submit feedback, visit the Office of Sustainability website.