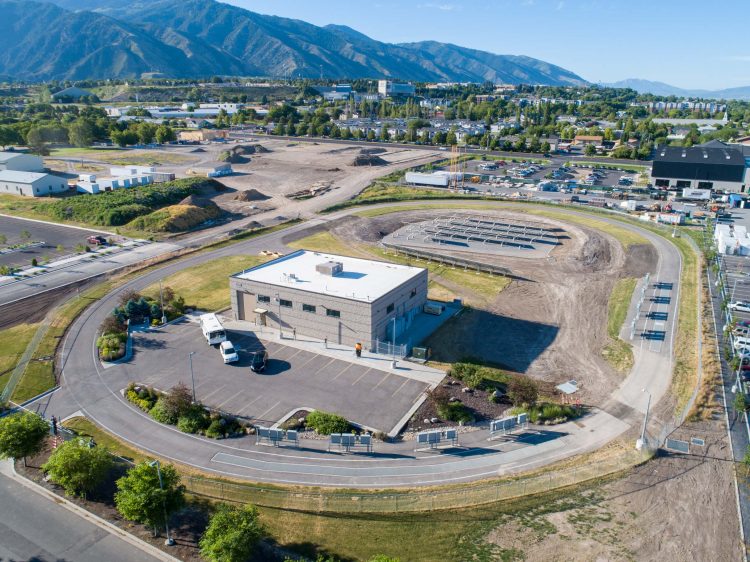 Researchers at UCCS will play a key role in a multi-institutional effort, funded by a renewable $26 million National Science Foundation grant, to develop an international research center dedicated to advancing sustainable and electrified transportation.
Professors of engineering Gregory Plett and Scott Trimboli will contribute research to the center, named ASPIRE – Advancing Sustainability through Powered Infrastructure for Roadway Electrification – which aims to eliminate range and charging as obstacles to the broader electrification of all vehicles.
Key to the center's work is the development of charging technology built into roadways and parking facilities. With the help of Ph.D., master's level and undergraduate students, Plett and Trimboli will work to develop high-capacity, wireless-charging batteries that will enable electric vehicles to charge while in motion.
"One of the barriers to electric vehicle adoption is the battery, which remains a very costly part of the vehicle," Plett said.
"If you want to travel a long distance, you need a large battery, and batteries are expensive. There are many researchers around the world working on better batteries, but we're taking a complementary, and different, approach: What if there were wireless charging opportunities built into the pavement itself?"
Plett and Trimboli will leverage UCCS' high-capacity battery research and test laboratory housed within the College of Engineering and Applied Science to advance their research contributions to the project.
ASPIRE will be headquartered at Utah State University with core partners being the University of Colorado Boulder, University of Texas at El Paso, Purdue University, and the University of Auckland New Zealand, and operated through strategic partnerships with UCCS, Colorado State University, Virginia Tech, and Cornell University. Its global industry partnerships include more than 40 companies and organizations across the transportation and electric utility industries.
The project is the newest of Plett and Trimboli's federally funded electric energy projects and the fourth of their collaborations with Regan Zane, ASPIRE's director and former CU Boulder professor. The researchers collaborated first on the UCCS-led and CU Boulder-affiliated Department of Energy-funded GATE Center of Excellence in Innovative Drivetrains in Electric Automotive Technology Education (IDEATE), then on an ARPA-E advanced vehicle battery-management program and a follow-up Office of Naval Research portable migrogrid project.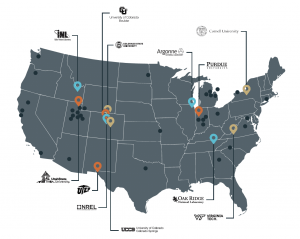 Plett credits strong relationships with ASPIRE's researchers and a deep focus on diversity and inclusion as the drivers of the project.
"This is not just a research project," Plett said. "It is also an opportunity to help train the young men and women who are going to create the future. We'll be conducting world-class research, but each project within the Center will incorporate engineering workforce development such as developing educational modules for K-12 students and will have components that seek to increase diversity in the engineering field."
"It's amazing to be part of something like this. We do truly aspire to make transportation sustainable," Plett continued. "The work we are doing will impact the sustainability of the future."
ASPIRE is designated as an Engineering Research Center, the National Science Foundation's flagship program for transformative, federally funded multi-institutional research. Its vision includes widespread electrification of all vehicle classes, improved air quality and public infrastructure that provides an inexpensive, seamless charging experience. After 10 years, ASPIRE will achieve graduated status and will continue as a self-sustaining research center. ASPIRE is likely to raise more than $200 million in total government and industry funding in support of its mission over the next decade.