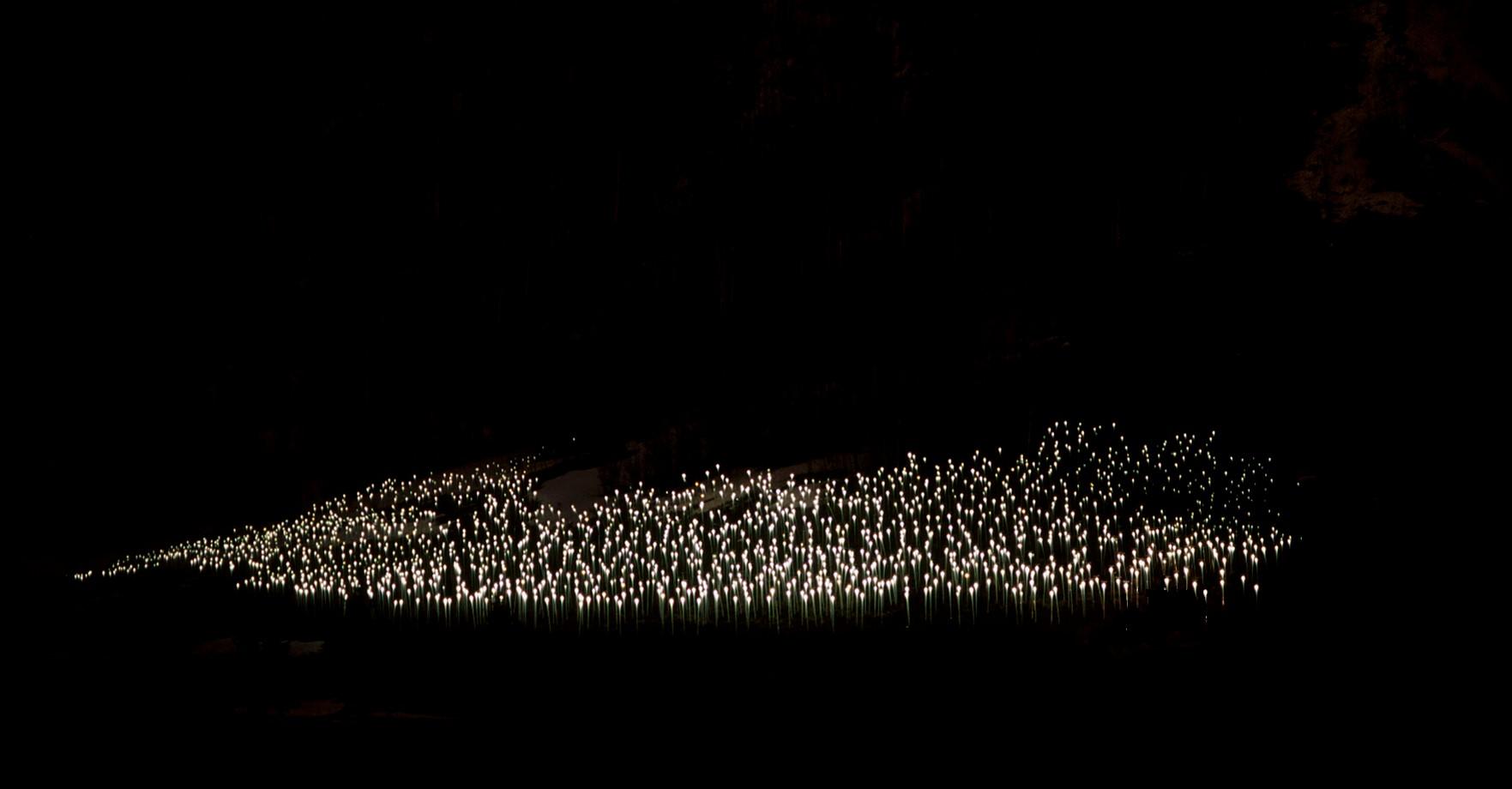 UCCS Galleries of Contemporary Art announces a major new public sculpture "The Windmill Project" by artist Patrick Marold to be installed in October 2020, near the Ent Center for the Arts. Marold is a Colorado-based artist who explores the intersection between natural phenomena, energy and perception through art that includes renewable energy as its primary component.
"The Windmill Project" is comprised of 2,000 8-feet tall posts with wind-activated components which turn small generators powering LED downlights. When installed outdoors, the site-responsive sculpture illuminates the wind's movement across the landscape and visualizes "a living body of light". The project has been presented previously in Kjos, Iceland; Vail, Colorado; and Burlington, Vermont. It is part of the 2020-21 season of GOCA's Art WithOut Limits public sculpture program, curated by Daisy McGowan. The work is also connected to a larger project, "The Space(s) Between," a multi-site exhibition taking place during the 2020-21 season in collaboration with University of Denver's Vicky Myhren Gallery and featuring outdoor artworks between Colorado Springs and Denver along the I-25 corridor.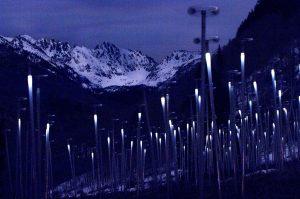 Patrick Marold has been working as an artist and sculptor since earning his Bachelor of Fine Arts from Rhode Island School of Design in 1997. His practice has long been concerned with an intimate connection to landscape, incorporating a concern with environmentalism alongside a post-minimalist approach to his practice. Marold apprenticed under renowned environmental minimalist artist Andy Goldsworthy in 1998, an experience which influenced his practice profoundly. Thereafter, Marold's work has sensitively and sensually responded to the environment while more directly advocating for attention to human impact in both the natural and built environments than is seen in Andy Goldsworthy's artwork.
In 2000, Marold was awarded a Fulbright Fellowship in Iceland where he began to direct his energies to creating works which utilize spatial dynamics to generate an enhanced perception of light and movement – namely, "The Windmill Project." In 2007, Marold received international attention for this piece, then a temporary landscape installation in Vail, Colorado, which seeded a Colorado valley with light-generating turbines committed to capturing and visualizing the choreography of the wind through the landscape. Diversity in setting, scale and technical realization have equipped him with the skill and interest to take risks with large-scale works across a broad range of sites. A recently completed commission, "The Shadow Array," is a monumental sculptural installation in the valley landscape of Denver International Airport's Southern Expansion. Patrick Marold is a native of Colorado and maintains a studio outside of Boulder in Nederland, Colorado.
Art WithOut Limits features international, national and regional artists and collectives mounting temporary projects outside the confines of the gallery walls. Past programs include social practice projects, public sculpture, multi-disciplinary performances, and happenings, as well as artist residencies. The project started in 2008 and launched a major new phase in 2018 with the opening of the Ent Center for the Arts which features numerous sculptures across the grounds. Creating community through unforgettable shared experiences with art is a guiding goal of this program. The program is funded the Bee Vradenburg Foundation, the Marie Walsh Sharpe Art Foundation Endowment and the CU President's Fund for the Humanities.