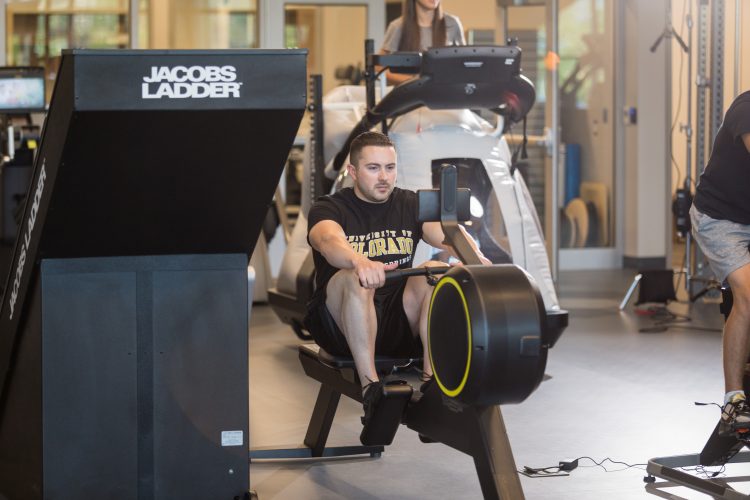 Colorado high school athletes looking to gain an edge in the offseason during the new sport schedules for the 2020-21 academic year can take advantage of tailored COVID-19 training packages through Centura Sports Performance at the William J. Hybl Sports Medicine and Performance Center.
For $349, the programs built around the new prep seasons begin Oct. 19, Nov. 23 and Feb. 1, and will include a strength and conditioning program, webinars, access to the recovery room and discount rates for preseason sport-specific programs. Professionals from different disciplines will be educating athletes on sport psychology concepts like game readiness and managing anxiety, mental health and how to deal with stress especially as it pertains to the current pandemic, nutrition, preparing for college like the recruiting process and transitioning to college requirements, and leadership. Athletes will also have access to other amenities at the facility including two drop-in sessions for yoga or pilates.
The COVID-19 Training package for high school athletes is one of several performance offerings for youth athletes age 10-13, adult recreational or competitive athletes, master's athletes older than 30, return to performance individual sessions and adaptive "all-wheel drive/athletes with disabilities" memberships. Contact [email protected] or visit hyblcenter.org/sports-performance for additional information or to register.
The Hybl Sports Medicine and Performance Center is a collaborative partnership between UCCS and Centura Health, bringing together world-class clinical practice, education and research. It is home to a variety of healthcare services provided by Centura Health, including Centura Orthopedics, Centura Sports Medicine, sports performance training, physical therapy, state-of-the-art imaging, nutrition services and many other health care services