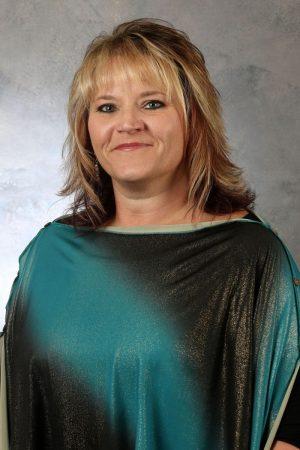 Stephanie Hanenberg, formerly executive director of health and wellness at UCCS, has been named assistant vice chancellor for health and wellness. Effective Sept. 1, the promotion comes as part of the first phase of the Division of Student Affairs reorganization. Hanenberg will be the first to fill this new position for the university.
"I am extremely thankful and excited for the opportunity to serve UCCS in this new role," Hanenberg said. "I look forward to working with the amazing staff in my areas, as well as other members of the UCCS community, to continue serving our students. I am committed to advocating for the health and well-being of our students and will continue to bring my passion for my work to everything I do."
In addition to providing leadership to the Student Health Center, Mental Health Center, Campus Recreation and Wellness Promotion, Stephanie will assume oversight of Disability Services and University Testing Center. Hanenberg's supervision of Disability Services and Testing Center will phase in over the next several months, as she will continue to provide leadership to Residence Life and Housing on an interim basis.
"Stephanie has proven her leadership abilities over many years at UCCS," said Carlos García, vice chancellor for student affairs. "She is a national leader in the health and wellness field and has helped guide the campus through this COVID-19 pandemic period. Please help me in congratulating Stephanie on her new role."
Hanenberg joined UCCS in August 2005 as director of the Student Health Center, then executive director of health and wellness. In her roles, she has provided direct oversight of the Gallogly Recreation and Wellness Center's campus recreation, mental health, health, nutrition and wellness promotion services – one of the first models in the nation to co-locate all five disciplines into one facility. Hanenberg also oversees Residence Life and Housing and continues to see patients one day a week as a family nurse practitioner.
Hanenberg taught Gateway Program Seminar classes to incoming freshmen students for 11 years and served on the American College Health Association board for seven years, including serving as the national body's president. During her time on the ACHA board, she was able to bring her passion and advocacy efforts for the LGBTQIA+ community, veteran and military communities, mental health issues and sexual assault prevention and care to the national level.
Prior to joining UCCS, Hanenberg was the sole healthcare provider in a clinic within a local high school that also provided treatment to community members. The role ignited Hanenberg's passion for providing services to underserved populations. Prior to that role, Hanenberg served as the director of nursing at a local private boarding high school for 11 years. Due to the smaller class sizes, Hanenberg was able to interact with every student and connect with them on a personal level. To this day she remains in touch with many of those past students and enjoys watching their successes as adults.
Hanenberg is a two-time alumna of UCCS' Beth-El College of Nursing, where she earned her undergraduate degree in nursing and her master's degree in nursing. Her gratitude for the education she received on campus is what guided her decision to return to campus and provide services that help students to be successful during their college experience.