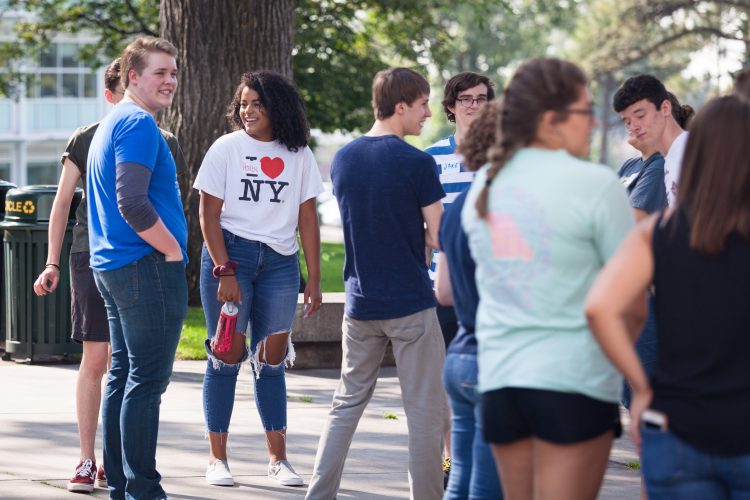 Despite the challenges of the COVID-19 pandemic, the UCCS Gateway Program Seminar (GPS) is prepared to help new students feel right at home.
Gateway Days are immersive experiences designed to provide incoming first-year students at UCCS with access to classes, resources and activities at UCCS before the official start of the fall semester. They are paired with the three- and four-credit GPS courses, which are required for first-years and introduce students to college-level coursework and expectations. Together, the programs are designed to help first-year students transition to UCCS.
"I remember how formative and grounding my experience with Gateway Days was last year," said Ryan Maikell, a junior studying professional communication with a strategic emphasis. "It was an amazing experience where I felt connected to campus and my instructors, and found new friends. I am so excited that this year's incoming students are still able to experience this same connection to campus and life as a Mountain Lion."
Gateway Days will take place Thursday, Aug. 20 and Friday, Aug. 21 from 8 a.m. to 5 p.m.
Students in HyFlex GPS courses will be assigned to attend either the Thursday or Friday program on campus. Face coverings will be provided, and in-person activities will be conducted with public health guidance protocols in place. Students in remote synchronous or asynchronous GPS courses will attend an online version of the program.
Check out the highlights of Gateway Days @UCCSGPS on Facebook, Instagram and Twitter. Questions? Email the GPS team.