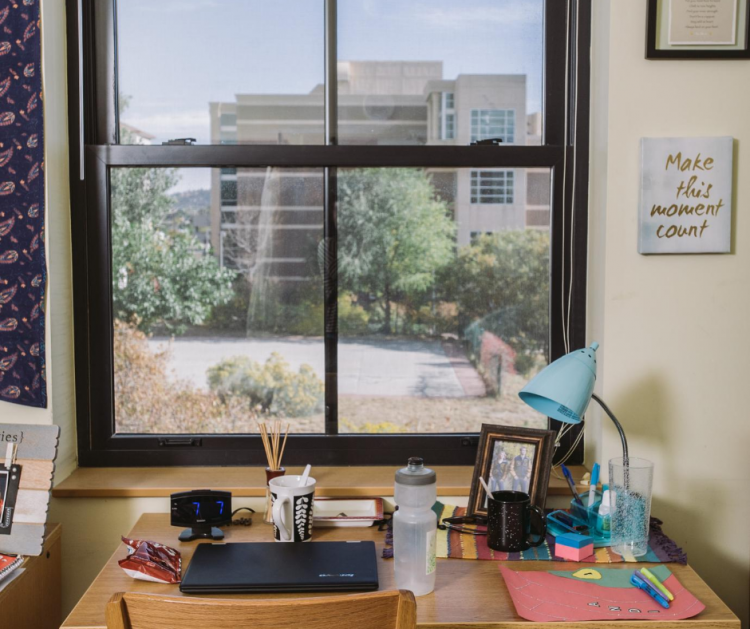 Fall 2020 move-in is right around the corner and if you're unsure of what to bring and what not to bring with you, here is a list of essential items and some additional things you may want to consider as you prepare for the big day.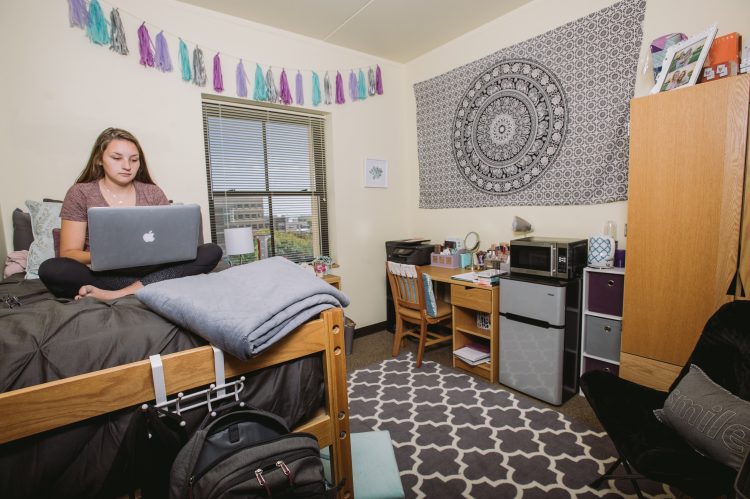 1) A mini-fridge.
When it comes to dorm life, mini-fridges are a must-have. They're ideal for storing lunches for a few days and chilling snacks and beverages. There are different sizes available, but 4.6 cubic feet or smaller is recommended by Residence Life and Housing.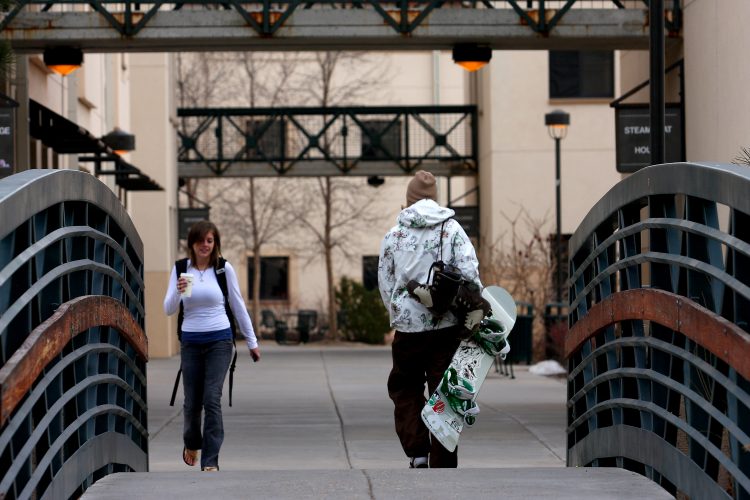 2) Clothing for all weather.
If you're new to Colorado, welcome! Be prepared to go through all four seasons in one day at some point in the year. And if you're trekking up a mountain, you'll want to bring layers of clothing with you. It may be 80 degrees Fahrenheit at the base of the mountains and 45 degrees Fahrenheit and raining at the top of Pikes Peak.
3) Bedding.
When you're shopping for sheets, be sure to check the size for "Twin XL." Twin XL sheets are slightly longer than standard Twin size sheets by about 5 inches. You'll also want to bring a comforter, blankets, pillows, and pillowcases.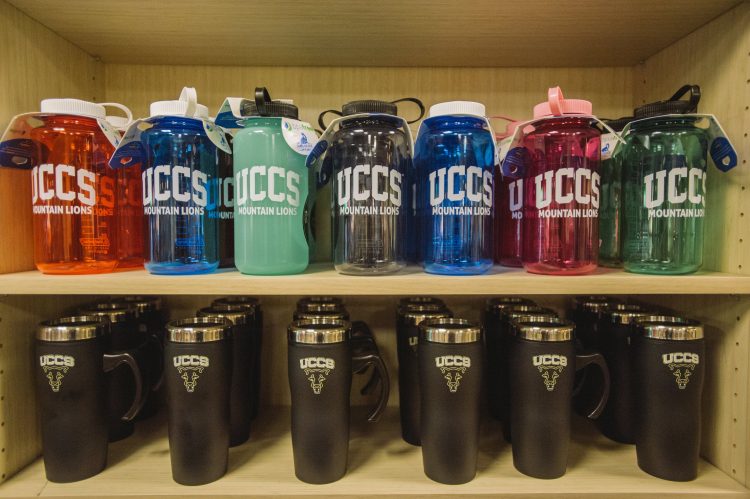 4) A water bottle.
Staying hydrated is important at a high altitude. Your body is working a lot harder and losing water faster than it would at a lower elevation. Colorado Springs is located at an altitude of over 6,000 feet, so drinking water throughout the day is vital to your health.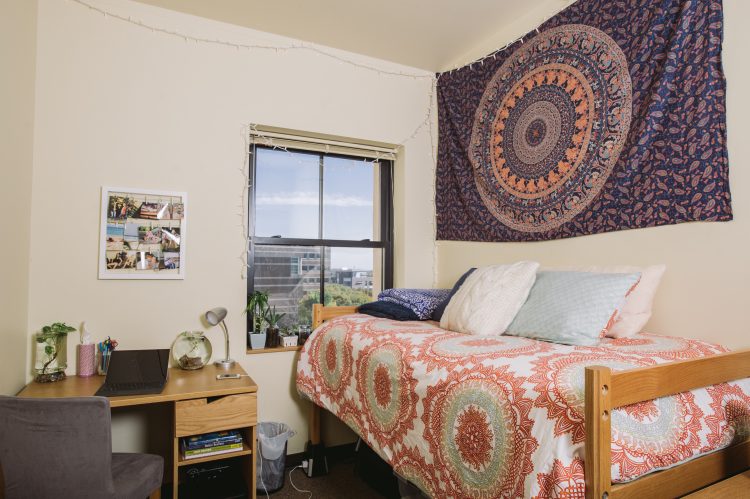 5) Your decorating skills.
You should feel at home in your new space, so feel free to bring posters, pictures, and rugs to decorate your dorm with. Adhesive putty or 3M strips are recommended. Avoid using nails, tacks, and double-sided tape.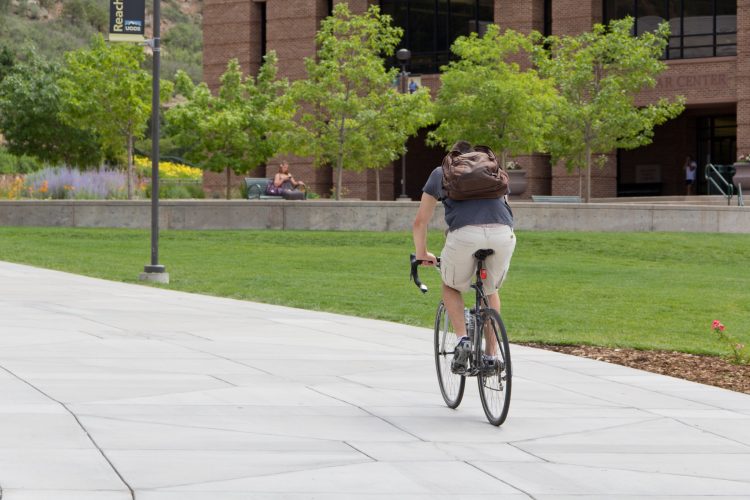 6) Mode of transportation.
Living in the dorms gives you easy access to the University Village Center and both east and west campus as well as some great trails in the area. If you decide to travel with a bicycle, scooter or skateboard, make sure to include the appropriate safety gear and lock.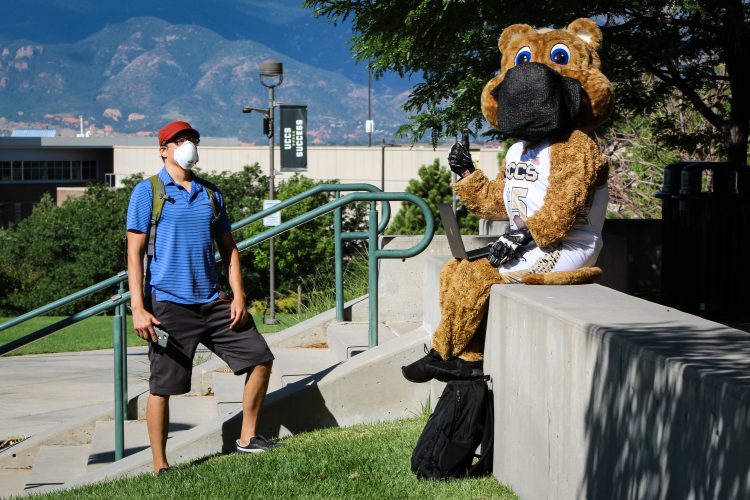 7) Face coverings.
They are required on campus and in the Colorado Springs community so bring a few reusable ones that you can wash and sanitize. You can view the UCCS Campus Access page for details on exposure, face-covering guidelines, and more.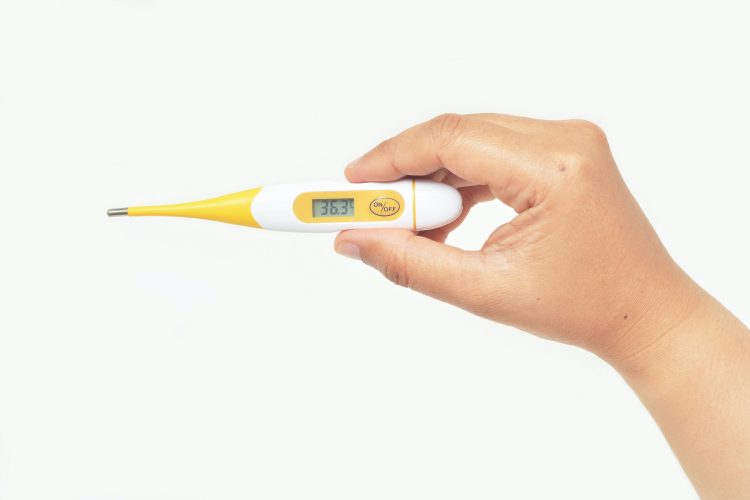 8) A thermometer.
You'll need to know your current body temperature in order to take the online health check. If your thermometer uses batteries, check the batteries and make sure to pack spares.
Additional items to bring:
Closet and storage items including hangers, closet organizers, and storage containers.
Laundry and clothing items including detergent, fabric softener, and a laundry basket.
Desk and electronic items such as surge protectors, a small fan, TV, tablets, and desk organizers.
Emergency supplies such as a flashlight, batteries, and emergency supply kits.
Here are some things you should leave at home.
Pets (except fish that can live in a 10-gallon aquarium or less).
Appliances with an open coil or designed for induction cooking (hot plates, coffee makers, etc.).
Toasters.
Candles or anything with an open flame.
Halogen lights.
Amplifiers for instruments.
Quarters for laundry (laundry is included).
Extension cords (surge protectors are good).
Fire hazardous materials (propane grills etc.).
For a comprehensive checklist of what to bring and what not to bring, click here.
For additional details about move-in for this fall, including dates and processes, visit the Fall 2020 Move-In page or contact Residence Life and Housing by email at [email protected] or by phone at 719-255-4042.
See you soon, Mountain Lions!