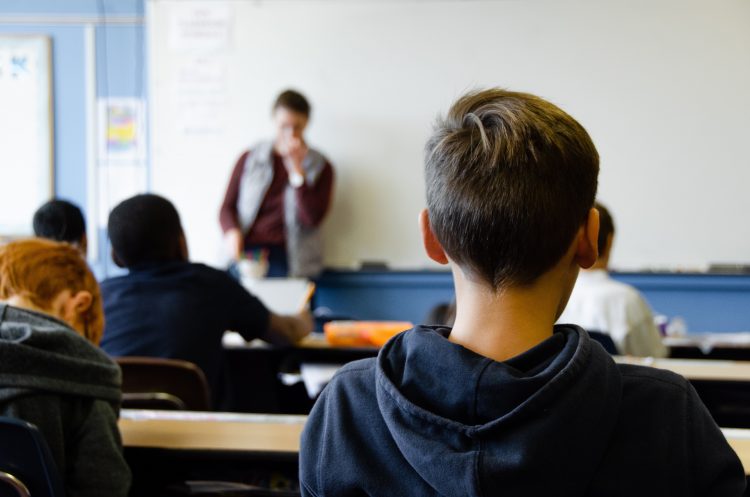 Teachers serving Colorado students have new opportunities to gain mastery in their fields, thanks to four new undergraduate and graduate certificates in the College of Education.
On June 18, the Regents approved two new undergraduate certificate pathways to elementary and secondary teacher licensure. They also approved a new graduate certificate in gifted and talented education and a new graduate certificate in teaching mathematics.
Each of the certificates will help serve the needs of communities in the Pikes Peak region and southern Colorado by deepening and extending the capacity, knowledge and skills of teachers.
"Licensure requirements for teaching are complex," said College of Education dean Valerie Martin Conley. "Building out certificate options like these will make it easier for prospective students to understand what they need to do to obtain an initial license or added endorsement in Colorado at UCCS."
As Monica Yoo, associate professor of teaching and learning in the College of Education, remarked, "The elementary and secondary licenses themselves aren't new, but the certificate pathways are. Given the shortage of teachers in Colorado and especially in rural districts, these are important options for our students. They help to fill the need for highly qualified and well-trained teachers in the Pikes Peak region."
The elementary and secondary licensure certificates are each designed to be completed in four years if part of a degree in the College of Letters, Arts and Sciences or in 18 months if part of a post-baccalaureate degree. In their final year, teacher candidates will experience a Professional Year, a tightly-sequenced combination of methods courses and field experiences designed to prepare them for the classroom.
Both certificates have been approved by the Colorado Department of Education (CDE) and the Colorado Department of Higher Education (CDHE), and accredited by the Council for the Accreditation of Educator Preparation (CAEP).
The new graduate certificate in teaching mathematics will help to fill a shortage of qualified math teachers at the middle school level and to bolster teachers' ability to teach mathematics concepts. Completion of the certificate will provide opportunities for teachers to advance their careers by stepping into instructional leadership positions such as building math specialists or instructional coaches. Teachers can earn the endorsement and add it to their existing teaching license by taking 24 credit hours of coursework in the areas of number theory, algebra, geometry, statistics, philosophies of mathematics and mathematics teaching methods.
The new graduate certificate in gifted and talented education will provide teachers with research-based professional coursework to increase their capacity, knowledge and skills to become master teachers of gifted and talented education for preschool through high school students. The certificate includes nine courses for a total of 25 credit hours over five semesters. It will enable students to add a gifted and talented endorsement to their teaching license after they pass the Gifted and Talented Praxis Test.
The UCCS College of Education's mission is to prepare teachers, leaders and counselors who embrace equity, inquiry and innovation. It offers undergraduate and advanced degrees, initial and advanced licenses and additional endorsements across three departments: Teaching and Learning, Counseling and Human Services and Leadership, Research, and Foundations. For more information, visit coe.ucc.edu.