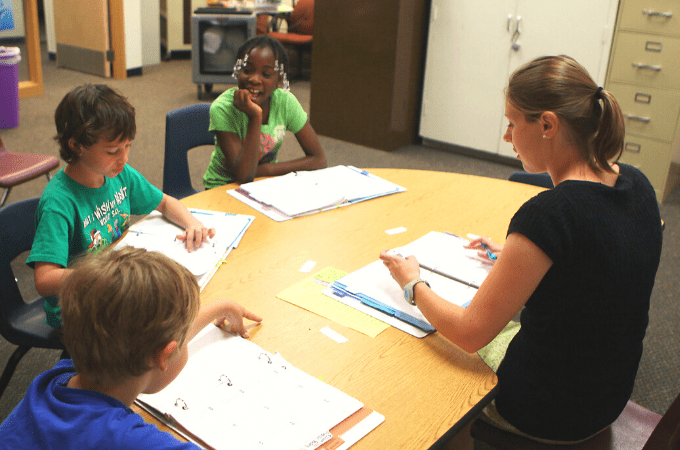 A new internship fund is available to support undergraduate Teaching and Learning students and all those who will be student teachers during the 2020-2021 academic year.
The Gallogly Family Foundation is establishing the Gallogly Family Foundation Educator Internship Fund, a $15,000 paid internship opportunity, in honor of UCCS College of Education graduates Tommy Gallogly, Tony Gallogly, Mary DeSantis and Paul Gallogly. The scholarship is meant to support exceptional K-12 teachers as they start their careers.
The internship will provide awards for well-deserving students who are excelling within the education program at UCCS during the year when the student is completing a clinical field experience in an approved school in Southern Colorado. The internship is intended to serve two areas of teacher shortages in Southern Colorado: rural schools and high need educator roles. Awards may be used for expenses including, but not limited to, tuition, learning materials and cost of living expenses. 
Students interested in applying must have a minimum of a 3.3 GPA and demonstrate experience working with youth. Priority will be given to applicants who demonstrate academic merit, financial need, successful prior field experience and are in a high needs educational area defined as STEM, special education, culturally and linguistically diverse education and/or world languages.
To apply, visit the Gallogly Family Foundation Internship Fund website. Applicants must submit a resume that includes demonstrated experience working with youth, a letter of recommendation and an essay response.
The deadline to apply is July 20, 2020. Applicants will learn of their award status in early August. For more information, contact the UCCS Student Resource Office.