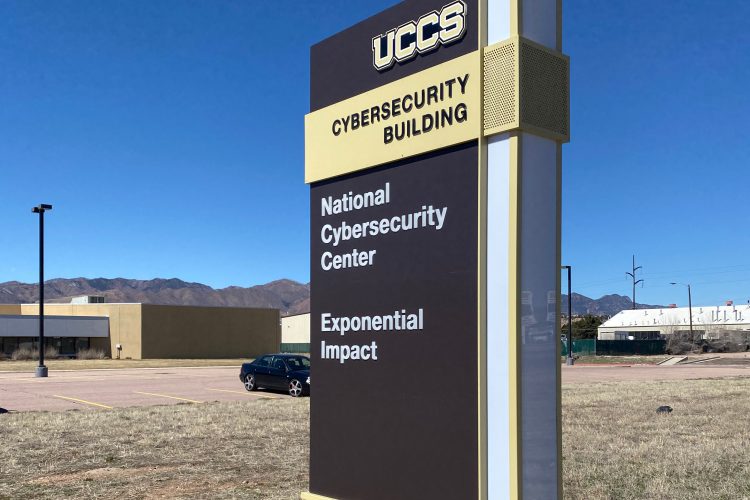 Pikes Peak Community College and UCCS have developed two articulation agreements that will allow PPCC cybersecurity students to seamlessly transfer to UCCS to finish their four-year degree.

This innovative partnership and new approach to building cybersecurity pathways will fill industry's demand for cybersecurity professionals.

Now, PPCC students in the cybersecurity Associate of Applied Science program have two options to attend UCCS to continue their cybersecurity education. Both pathways can be completed in four years and accept all of the AAS credits. PPCC students can complete their undergraduate degree with either a Bachelor of Science in Business with an emphasis in cybersecurity or for those wanting to stay in a highly technical track, the Bachelor of Arts in Computer Science degree in the College of Engineering and Applied Science. The BACS program will start this fall. PPCC students will benefit from having these options locally.

Students in either of these programs will have full access to the UCCS Colorado Cybersecurity Apprenticeship Program and internship grants.
Cyberseek, a partnership of CompTIA, Burning Glass and NICE, shows Colorado currently has more than 17,600 cybersecurity job openings. These partnerships and programs will expand the numbers of qualified applicants and strengthen educational partnerships.
Established in 1968 and accredited by the Higher Learning Commission, PPCC offers associate degrees, certifications in career and technical fields and three bachelors' degrees. With three campuses, various off-campus locations, two military education centers, and hundreds of online classes, PPCC provides access to a quality, affordable and flexible education to more than 20,000 students annually with both credit and non-credit classes.
About the University of Colorado Colorado Springs (UCCS)
The University of Colorado Colorado Springs (UCCS) offers 55 bachelor's, 24 master's and eight doctoral degree programs and enrolls about 12,000 students annually. Located in the heart of Colorado Springs, UCCS has a strong student focus and access mission, with a goal of transforming lives for the better. Learn more about UCCS at uccs.edu.
About Cybersecurity at UCCS
UCCS is a recognized cybersecurity education leader in the region, awarding hundreds of degrees each year in cybersecurity fields at bachelor's, master's and doctoral levels. UCCS cybersecurity programs train security professionals who work to ensure the nation's security, support faculty research and strategic cybersecurity partnerships with industry, government, military and academic institutions, including the U.S. Space Force and the National Cybersecurity Center.  Due to generous Colorado state funding of cybersecurity education, UCCS students are eligible for significant financial aid towards security degree scholarships. Learn more about Cybersecurity Programs at UCCS.
The UCCS Cybersecurity Building will include 31,000 square feet of dedicated space for up to 1,000 students by fall 2021, in addition to current space for the National Cybersecurity Center, Exponential Impact and the Space Information Sharing and Analysis Center.