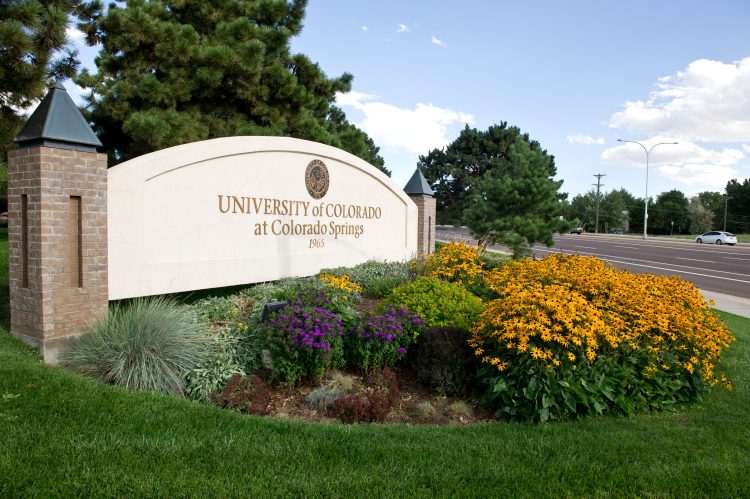 A set of guidelines developed by teams of faculty, staff and students will allow UCCS to bring students, faculty and staff back to the campus for the fall 2020 semester.
"A university is a collection of its people, not its buildings, and all decisions made in response to the COVID-19 pandemic have been made with the safety of our students, faculty and staff as the top priority," said Chancellor Venkat Reddy. "While we have learned we can accomplish a great deal remotely, we know that our students, faculty and staff want to be back on campus to learn, research and collaborate again."
In a memo to the campus Thursday afternoon, Reddy announced that classes will begin as scheduled Aug. 24, and residence halls will open for on-campus students. UCCS will plan to remain open for the duration of the semester, and will continue to monitor conditions and make any adjustments to the on-campus experience during the semester to keep faculty, staff and students safe.
Classroom experience
To prioritize health and safety, classes will meet under social distancing guidelines and rooms will be reconfigured accordingly. Face coverings will be required.
Classes meeting on campus will be prioritized for those with unique requirements, like laboratory courses, studio courses, courses that require on-campus specialized equipment, upper-division specialized courses and first-year experience courses. Colleges and their faculty will recommend the best methods to teach courses based on safety parameters and the needs of the course, and delivery methods of each course will be published by late July. Some courses may remain in a remote format for the fall semester.
Campus services
Specific information on most campus resources will be available on the Return to UCCS website when it is finalized, but information is already available for:
Residence Life and Housing: Housing assignments are expected to begin again the week of June 15.
Athletics: Mountain Lion athletic teams will follow all NCAA guidelines, in addition to public health guidelines. Individual practice and training is expected to resume June 8.
Kraemer Family Library: While no official date is set for the library to reopen, it is expected to be among the first areas of campus to open again to support the academic needs of faculty and students.
"We have never faced a challenge like this before, but I am proud of everyone affiliated with UCCS – faculty, staff, students, alumni – for their resilience, flexibility and patience during this pandemic," Reddy said. "We will come through this stronger and better together."