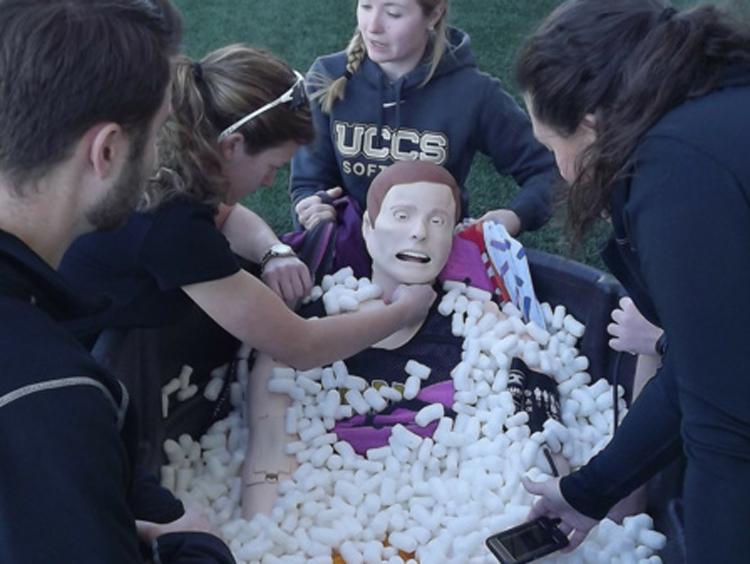 The UCCS Master of Science in Athletic Training became the first graduate-level program in Colorado to earn accreditation from the Commission on Accreditation of Athletic Training Education in April 2020, signifying the program's ability to fully prepare students to become certified athletic trainers. UCCS received the maximum accreditation of five years for new programs.
"This is a huge milestone for the program and our students," said Mandi Elder, associate professor and MSAT program director. "We are proud to be the program pioneers in Colorado and deliver a high-quality education to our students who will deliver care to athletes around the world."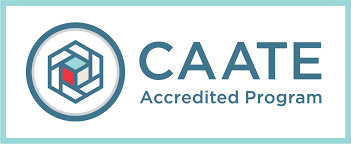 The MSAT professional program, in the Health Sciences Department of the Helen and Arthur E. Johnson Beth-El College of Nursing and Health Sciences, is committed to high quality education through team teaching by experienced faculty, hands-on clinical experiences with skilled teachers across diverse clinical sites and high-impact learning opportunities. Students in the program work directly with college athletes at UCCS, area high schools and club teams.
"In the last two years, I have learned so much more than I ever could have imagined," said Sarah Mros, a student in the athletic training and strength and conditioning graduate programs. "I have had the privilege to work with incredible teachers and brilliant preceptors who have all mentored me to become a confident healthcare provider. This program was the hardest and most exciting thing I have ever done and I am so proud to have been one of the first to be a part of it."
The program will move to the William J. Hybl Sports Medicine and Performance Center for fall 2020, a 104,000-sq. ft. facility that will be the first of its kind to integrate undergraduate and graduate education with clinical practice and research in a sports medicine and performance environment.
The purpose of the Commission on Accreditation of Athletic Training Education is to develop, maintain, and promote appropriate minimum education standards for quality for professional, post-professional and residency athletic training programs. CAATE is sponsored by the American Academy of Family Physicians, the American Academy of Pediatrics, the American Orthopaedic Society for Sports Medicine and the National Athletic Trainers' Association.