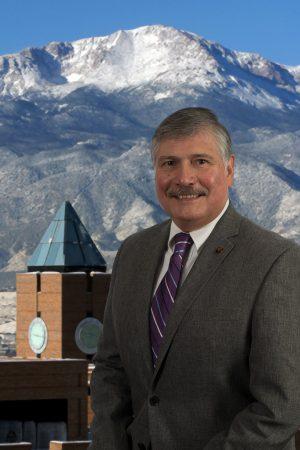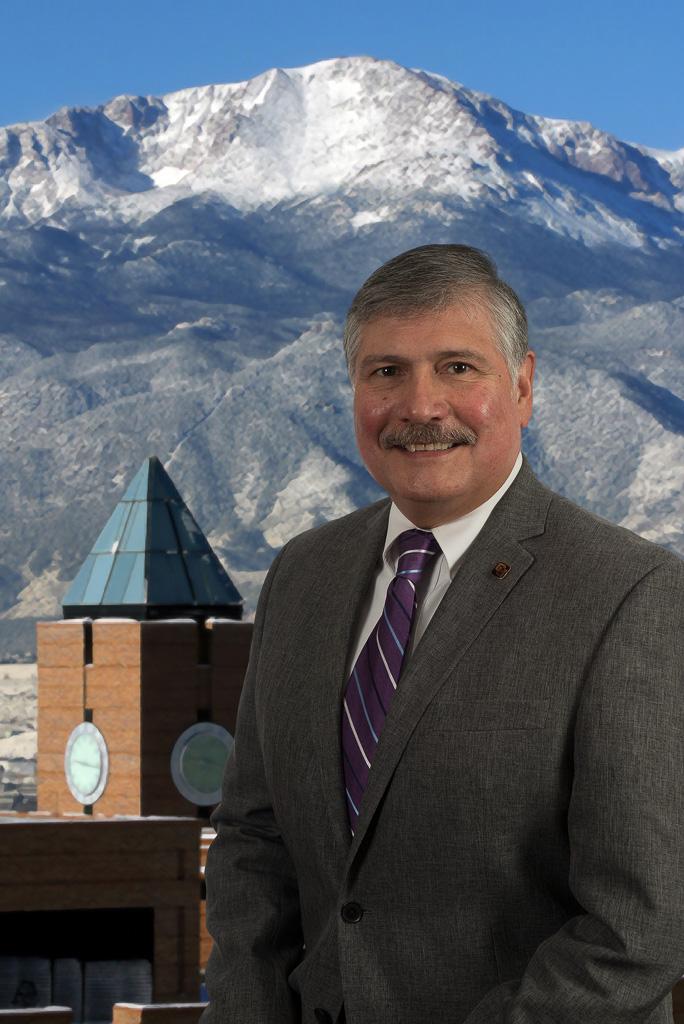 Carlos García will shed the interim title and lead the renamed Student Affairs division as the vice chancellor for student affairs. The appointment was approved by the University of Colorado Board of Regents this morning and takes effect June 1.
"I am honored to serve as UCCS's new vice chancellor for student affairs," García said. "I look forward at the opportunity to continue to lead a division composed of talented and dedicated professional who serve and support our students and are committed to making every student's experience valuable and memorable."
García has served as interim vice chancellor since November 2019 and has served as the UCCS co-lead on the COVID-19 response. He joined UCCS in 2016 as associate vice chancellor for student success and auxiliary services, and served as president of the board of director for the National Association of College Auxiliary Services in 2018-19. García was previously director and later executive director at CU Boulder's University Memorial Center for nearly 20 years. He is an alumnus of the CU Excellence in Leadership program.
"As we considered what we were looking for in this new vice chancellor, it quickly became apparent that we had the best person in the role already," said Chancellor Venkat Reddy. "Carlos has shown leadership in the division responsible for student health, housing, support and activities during the COVID-19 pandemic. He has consistently put our students' wellbeing first. I am looking forward to seeing Carlos continue to promote inclusivity, academic excellence and transformational experiences for our students."
The Student Affairs division includes 32 student affairs, auxiliary and student support service departments. The name change reflects alignment with industry standards but won't change the operations and goals of the division to provide transformative experiences and out-of-classroom learning experiences for students.