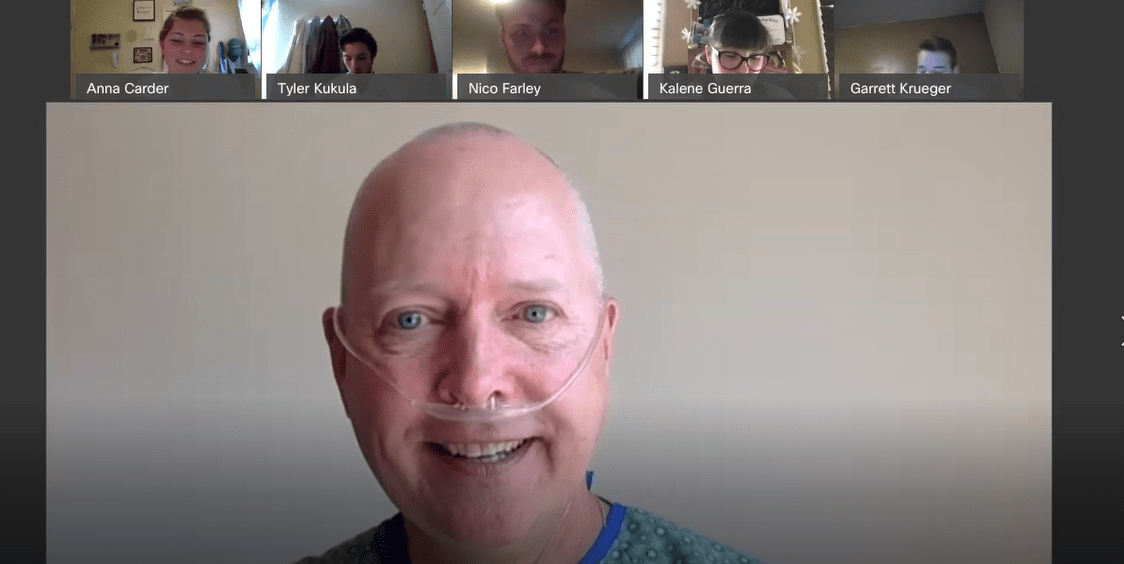 When people think of "simulation," often times they think of virtual reality gaming or sci-fi Hollywood blockbusters. But really, simulation is contributing to educating a new generation of healthcare provider and offers students unique learning experiences.
The Helen and Arthur E. Johnson Beth-El College of Nursing and Health Sciences Simulation Center at University Hall, is one of only 170 fully accredited simulation centers worldwide; providing Johnson Beth-El students high-quality, experiential education through simulated patient encounters with trained actors or high-tech medical manikins and a team of skilled clinical instructors, faculty and staff.
When the semester started, no one expected to transition to remote working and learning in a matter of days. The potential impact on graduating students in the Johnson Beth-El nursing program and across the state was significant. With clinicals halted on March 16 due to COVID-19 distancing practices, faculty worked diligently and swiftly to provide virtual simulation experiences. Otherwise, 77 students would not have been able to meet the required clinical hours for graduation.
The Colorado Board of Nursing places a cap on the number of clinical hours students can earn in simulated encounters towards their total clinical hours for graduation. However, given the current circumstances, Governor Jared Polis issued an executive order April 15 that eased the rules and regulations, allowing 2020 nursing graduates to complete their shortage of clinical hours through simulated encounters despite the simulated learning cap.
Easily adapting to remote learning technologies, the Simulation Center continues to operate, offering students a clinical learning experience completely online. In just the first two weeks of remote operations, the Simulation Center provided students more than 250 simulated patient encounters. Students met in a recorded virtual classroom session with their clinical instructors. They then break off into their simulated patient encounters with trained actors, via WebEx, before regrouping with their peers and instructor to debrief on the patient encounters.
"We can still deliver the skills and graduate competent, experienced nurses into the workforce" said Lynn Phillips, director of the Simulation Center.
Supporting public health case investigations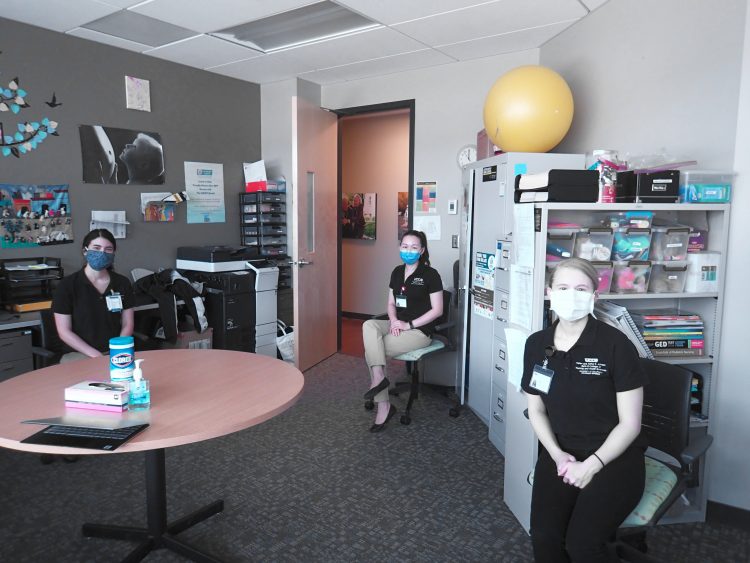 In an additional effort to aid senior nursing students in earning their clinical hours for graduation, Johnson Beth-El and the El Paso County Public Health Department are working together to preform telephone case investigations for COVID-19 cases in our community.
Senior nursing students, in their public health nursing class, work the phones from clinical space at the Lane Center for Academic Health Sciences performing follow-up calls to assist with COVID-19 case investigations.
To train for the actual calls, students were given scripts and COVID-19 case investigation information, by public health. They then utilized the Simulation Center to practice simulated calls. Students are debriefed daily, while maintaining appropriate physical distancing, before making calls from their separate offices. Clinical instructors, licensed faculty, and public health employees are on-call to assist students, when issues or questions arise.
Susan Garrett, senior instructor for the class said, "This partnership extends the capacity of public health while providing students with valuable clinical experience. It's a win-win for both organizations and the community."