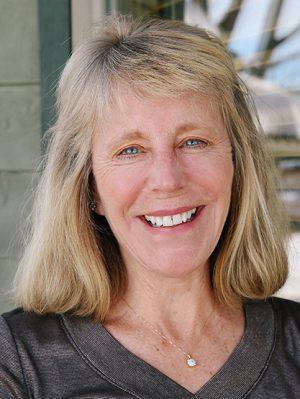 Mary Ann Cutter, professor of philosophy, earned recognition of her efforts to advance women in academia, interdisciplinary scholarly contributions and distinguished teaching as the 2019-20 Elizabeth D. Gee Memorial Lectureship Award presented by the CU Faculty Council Women's Committee.
"I am honored to continue Elizabeth Gee's efforts in bringing attention to challenges in breast cancer diagnosis, prognosis and treatment," Cutter said. "When Dr. Gee passed from breast cancer in 1991, the U.S. Centers for Disease Control reported that 43,583 women also died. In 2017, during the year I completed my book, 'Thinking Through Breast Cancer,' there were 41,760 women who passed from breast cancer. Estimates are that 42,170 women will die in 2020. Dr. Gee would agree that there is still work to be done on challenges in breast cancer medicine."
Cutter is the author of numerous publications on the philosophy of disease and bioethical topics, including AIDS, genetics, death and dying, and breast cancer. She has served on numerous ethics boards on local, regional, state national, and international organizations. In spring 2017, Cutter taught courses on biomedical ethics as well as death and dying for Semester-at-Sea and met with health care providers around the world.
Cutter has authored seven books, with two forthcoming, more than 42 articles and book chapters, and nearly 200 national and international presentations. In her more recent book on breast cancer, "Thinking Through Breast Cancer," she weaves a tapestry of personal experiences, the experiences of other women who suffer from and deal with breast cancer, and the epistemological and medical literature on the topic.
"Professor Cutter has consistently and generously supported women faculty from the ranks of full professors to lecturers, as is evidenced by the large number of advancement committees within and outside her department," wrote Raphael Sassower, professor of philosophy. "Professor Cutter is also known for her support of students who are not philosophy majors but wish to pursue professional careers, and especially those in health care."
Instituted in 1992, the award honors Elizabeth Gee, a faculty member in the CU Anschutz Medical Campus School of Nursing and the late wife of former CU president Gordon Gee. It is the only award in the CU system that specifically recognizes outstanding work on women's issues and a concerted effort to advance women in the academia. Cutter is the fourth faculty member from UCCS to earn the award since it was established in 1993, joining Dorothea Olkowski, Abby Ferber and Andrea Herrera.