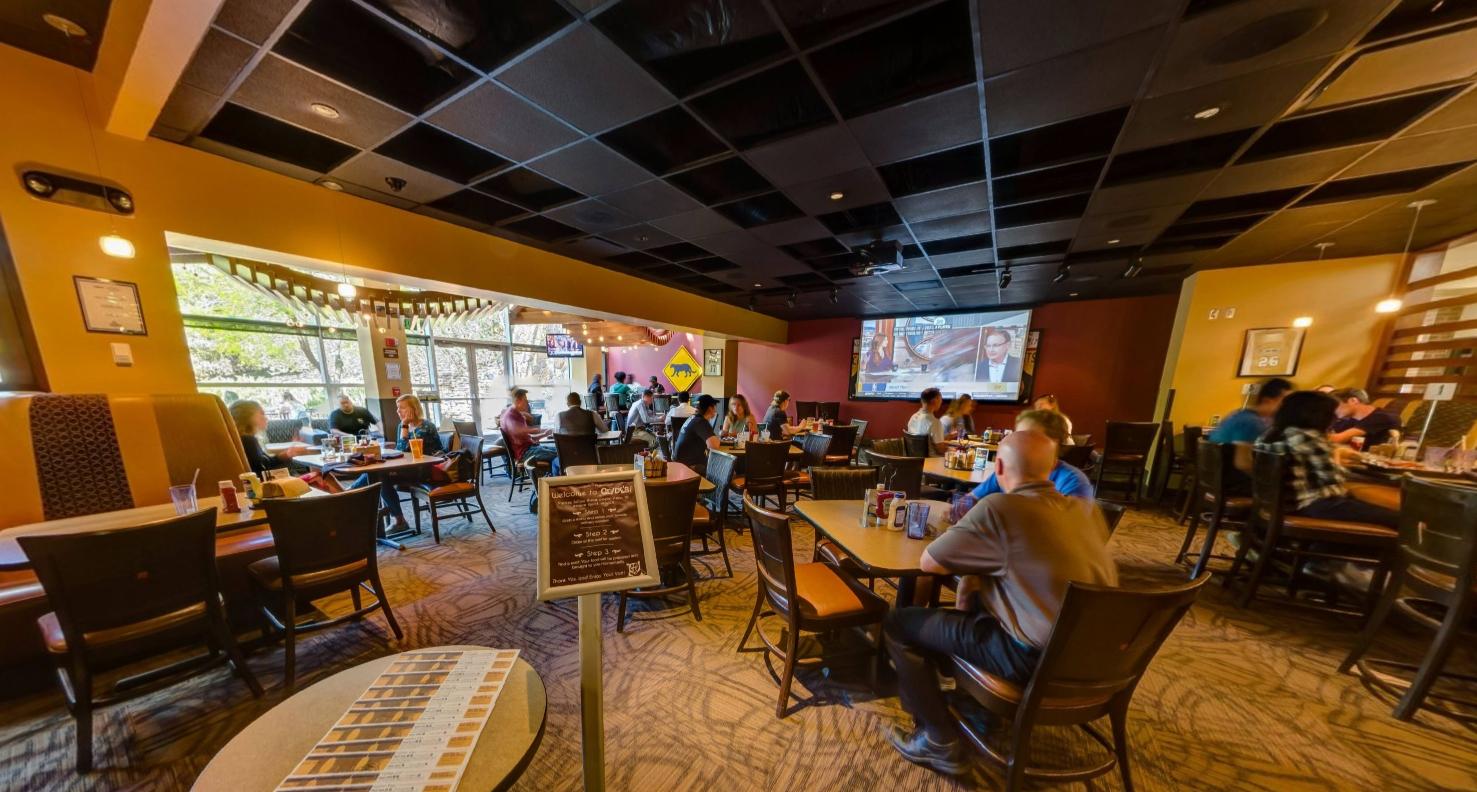 Prospective students complying with stay at home orders across the nation will have a new way to get an up-close look at the UCCS campus after a virtual tour launched Friday.
Created through the YouVisit platform, the UCCS virtual tour showcases major landmarks, inside and out, across the campus utilizing high-quality 360-degree photos captured during the fall semester.
"We were moving on these initiatives prior to the shift to remote operations, this just accelerated them," Chris Beiswanger, director of admissions, said. "This virtual tour was made entirely of campus assets, and it's impressive what we were able to stitch together in a short time."
The tour will primarily serve prospective students, but will also offer prospective faculty and staff, as well as community members, friends of the university and alumni a window into developments at UCCS.
"Anyone can view the tour and 'walk' around campus. It will really encourage a student, or anybody who can't come to campus immediately, to at least "see" campus and get excited to visit," Beiswanger said.
For out of state students weighing a full visit a tool like a virtual tour can be critical in making a decision to come to campus. With many audiences served by this virtual solution, Beiswanger said it's important to continue updating and refining the tour.
"We will constantly make enhancements as campus evolves. After some additional work, we'll be adding a voice over, a presenter and additional images to expand the tour. I'm personally excited to showcase every inch of the Hybl Center in the near future."
The virtual tour can be found here for anybody who would like to take the opportunity to see campus while still working or studying remotely.