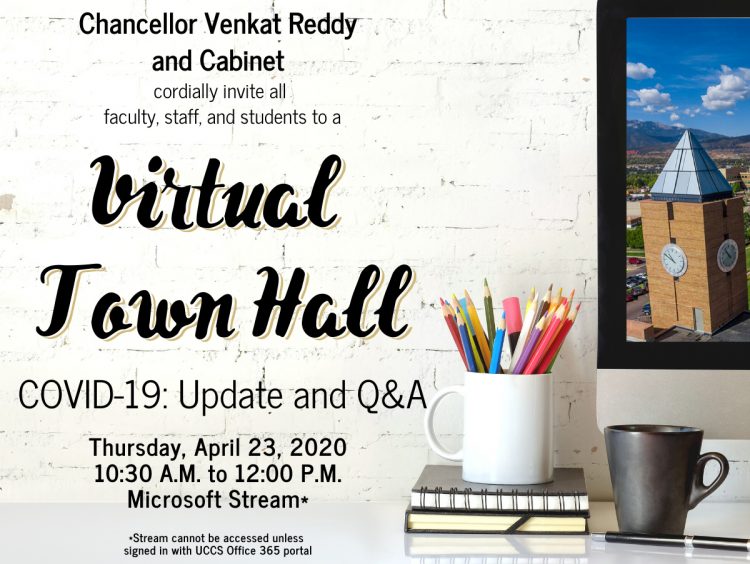 Chancellor Venkat Reddy and members of the cabinet will host a campus update and moderated question-and-answer session regarding COVID-19 response and plans for UCCS faculty, staff and students from 10:30 a.m. to noon, April 23, through YouTube. Campus users will need to register before the event to receive a link to the town hall. 
The Town Hall will address as many questions as possible during the 90-minute event, with similar questions grouped together. Any question that isn't answered will be answered individually if an email address is provided with the question.
Campus users will need to log in with their UCCS credentials to access the live or on-demand video, and can register and submit their questions online.