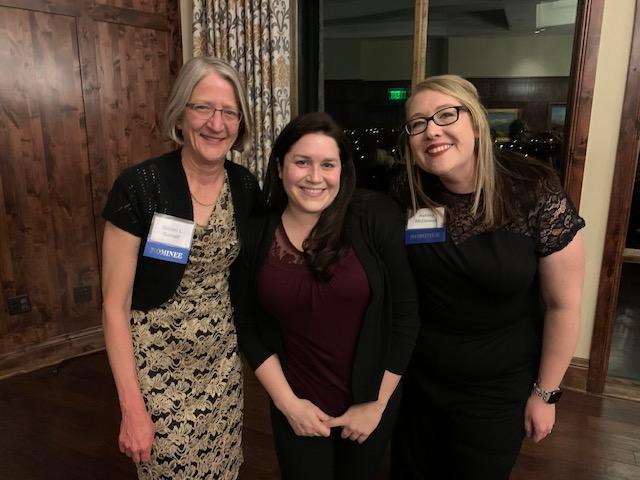 Susan Garrett's innovation, leadership and advocacy as an educator earned her recognition with the Nightingale Luminary Award at the 35th Annual Pikes Peak Nightingale Awards ceremony March 5. She was honored for Excellence in Nursing Innovation among administrators, educators, researchers and non-traditional practice roles.
"I am honored and touched to be recognized by my fellow nurses," Garrett said. "I believe that this award is really for all public health nurses who work to protect the health of our communities and rarely get the recognition they deserve."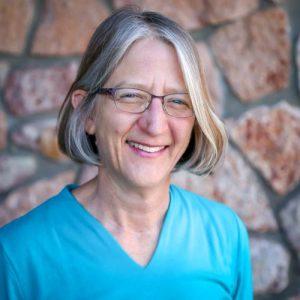 Garrett has been a nurse for 36 years. In her current role as senior instructor for at UCCS and a public health nurse, she has led many initiatives to help with urgent and pressing matters that impact public health. Garrett has been instrumental in expanding public health nursing capacity, increasing service delivery for El Paso County communities, strengthening academic preparation of nursing students, and preparing a new generation of nurses for the challenges of community health nursing.
In 2016, El Paso County Public Health recognized a deficit in its ability to maintain clinical skills competency for staff focused on health promotion and education. Garrett worked diligently with the agency to remedy this situation by offering bi-annual clinical skills training days for the public health nursing staff.
In 2018, the public health agency identified an outbreak of hepatitis A among those impacted by homelessness, incarceration and substance use. Garrett led an innovative solution-focused partnership that proactively mobilized students and faculty to support outreach clinics. During 2018 and 2019, she and her students participated in multiple outreach events, including clinics at homeless shelters, vaccine outreach to homeless encampments and mobile outreach teams. This has resulted in nearly 7,000 vaccines provided to at-risk individuals in El Paso County. In 2019, the El Paso County Board of Health recognized Susan's contributions by naming her a Public Health Champion for the local community.
As a Luminary Award recipient, Garrett will be recognized at the Colorado Florence Nightingale Awards Banquet in Denver in which finalists will be selected for Nightingale Awards at the state level.
Former BSN nursing student, Ashley McDowell, was also a nominee for the Luminary Award. Ashley is currently working at Centura Health-Penrose-St. Francis Health Services as a registered nurse. Ashley has been a nurse in the Mom-Baby unit at St. Francis Medical Center for more than three years where she fills the roles of postpartum nurse, transitional nursery nurse and relief charge nurse.
The Nightingale Awards event was founded in 1985 to honor nurses who best exemplify the philosophy and practice of Florence Nightingale, a 19th century nursing pioneer, who epitomized the art of helping people toward their optimal health. Registered nurses in Colorado Springs are nominated by colleagues and friends and recognized at the Annual Pikes Peak Nightingale Awards dinner. The event is to recognize these outstanding nurses and to raise funds for next year's award event, scholarships and educational activities for nurses in our area.