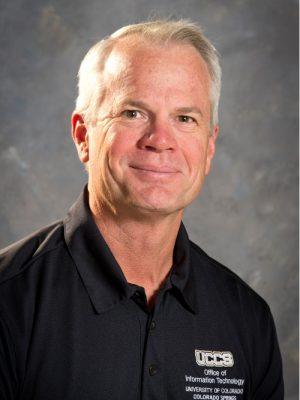 Harper Johnson, assistant vice chancellor of information technology and chief information officer at UCCS, will begin a three-year term as associate vice president for CU's Transformation and Innovation Program. He will remain in his position at UCCS.
Johnson will work to transform services at the system and campus levels to better meet the current and future needs of CU students, faculty and staff. He is currently the co-chair of the CU strategic plan working group for tech enablement and infrastructure, and his system work will be in alignment with the UCCS 2030 Strategic Plan.
Day-to-day operational leadership of the UCCS Office of Information Technology will be handled by Greg Williams, director of networks and infrastructure. Business operations, including the Project Management Office, will be managed by Greg Krems, business manager.