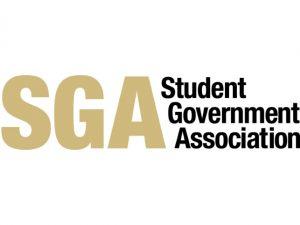 Aidan Meadows and Rachel Cauwels were elected as president and vice president, respectively, in the spring 2020 Student Government Association elections.
Meadows is a political science and psychology double-major. Cauwels is earning a dual degree in psychology and criminal justice.
Amy Klocko, assistant professor of biology, was selected as the Student Choice Educator of the Year.
Students were emailed a link to the ballot and voted online during the week of March 9-13. The SGA set up voting stations across campus for students.
The certified results from the SGA Election Commissioner are:
President: Aidan Meadows
Vice President: Rachel Cauwels
Director of Finance: Khalid Saeed
Senator of Business: Zachary Flynn
Senator of Education: Roxaly Diaz Delgado
Senator of Engineering: Katerina Reynolds
Senator of Graduate School: Nicholas St. John
Senator of Letters, Arts and Sciences: Aidan Clark
Senator of Innovation: Stephanie Moyer
Senator of Military Affairs: Michael Brown
Senator of Multicultural Affairs: Miles Jones
Senator of Sustainability: Kayla Mulkin
Senators at Large: Lauren Butler, Aidan Cowan, Jerome Frimpong, Thanh Thanh Tran
Auxiliary Fee Inflationary Clause Referendum: No