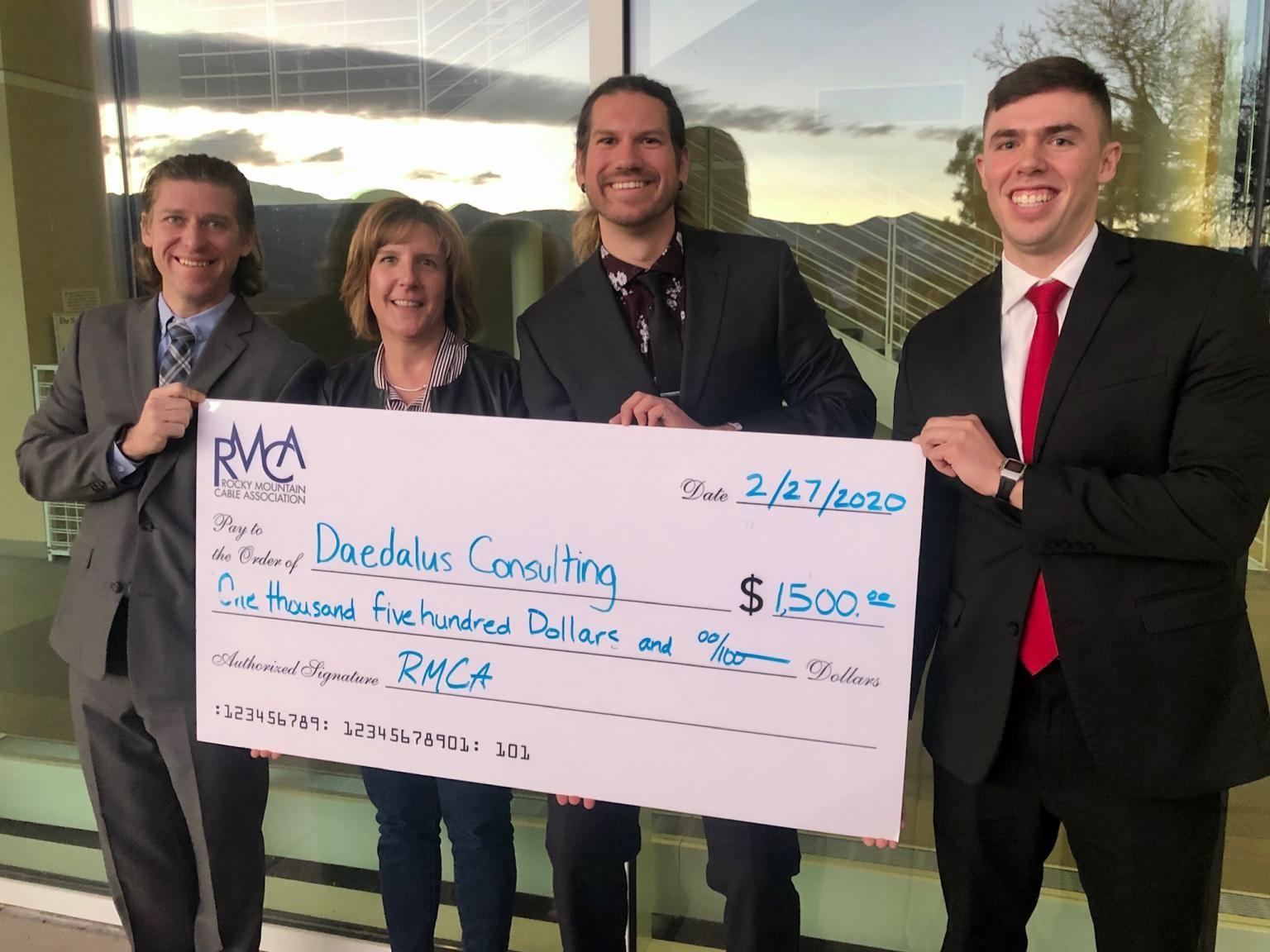 A graduate student team from the UCCS College of Business will compete in the Rocky Mountain Cable Association's 14th Annual "Cable Apprentice" Competition from 8:30-11:30 a.m. March 6, at Comedy Works South at The Landmark at Greenwood Village.
The teams are charged with analyzing and pitching a successful strategy for NBCUniversal's upcoming streaming TV service "Peacock" from the point of view of Matt Bond, Chairman of Content Distribution for NBCUniversal.
This is the first year The Cable Apprentice has expanded its formerly DU-exclusive participation to three schools across the Front Range: UCCS, University of Denver and CU Denver. Each university held their own competition to select the top team to compete in The Cable Apprentice Finals.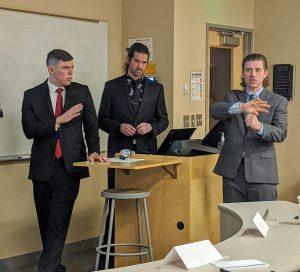 The final campus presentations were held on Feb. 27 and the winning team was selected by a panel of judges from leading cable companies in Colorado Springs and Denver. The top team was awarded $1,500 for winning the university-level portion of the competition.
The final UCCS Team "Daedulus" is comprised of three graduate business students:
Jordan Broers
James Kochanski
Aaron Lewis
"We are pleased to collaborate with RMCA to challenge our graduate students to address a complex real-world problem that will serve them in their future careers," said Eric Olson, interim dean of the College of Business. "The Cable Apprentice competition provides an opportunity for our students to utilize the knowledge and skills learned in their MBA program. We are extremely proud of our graduate participants and we wish our UCCS team the best of luck in Denver."
The teams will present their recommendations in front of a panel of pay TV executive judges including Roger Seiken, senior vice president of prgramming at WOW!; Jana Henthorn, CEO at The Cable Center; and Bob James, vice president of content acquisitions for NBCUniversal and an industry studio audience.
"The annual 'Cable Apprentice' competition has grown since its inception in 2007 and has become the signature event for our 300+ member association," says RMCA President Aaron Voss. "We are very pleased for the opportunity in 2020 to begin a 'battle of the schools' competition with CU Denver and UCCS joining the competition in the exciting and critical juncture in the evolution of the business of cable and pay television."
In addition to the grand prize of $4,500 ($1,500 to each of the two other finalists), each member of the winning team will have a preferred opportunity for a local paid cable industry internship. Previous hiring companies included Charter, Comcast, Sand Cherry Associates, STARZ and HBO. Many "Cable Apprentice" competitors have secured permanent jobs at area cable industry companies following successful internships. The winning teams will also gain acceptance to the SeriesFest Collegiate Fellows Program and the opportunity to present at the Cable Next-Gen Technologies & Strategies.
The event is $35 for RMCA members, $85 for Non-Members and registration is required. The event is free for UCCS students. UCCS faculty, staff and alumni are encouraged to attend.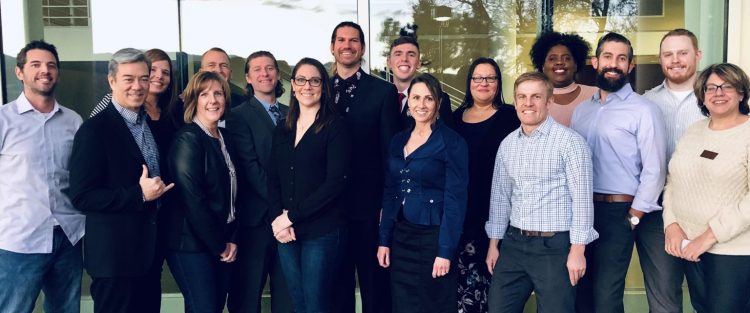 The UCCS College of Business was established in 1965 and has more than 1,300 undergraduates and 350 MBA and distance MBA students. The College of Business and Administration awards the Bachelor of Science in Business and Bachelor of Innovation degrees. The Graduate School of Business Administration awards the Master of Business Administration and Master of Science in Accounting degrees. More than 10,000 alumni of the College of Business live and work around the world. For more information, visit www.uccs.edu/business.
The University of Colorado Colorado Springs offers 50 bachelor's, 24 master's and seven doctoral degree programs. UCCS enrolls about 12,000 students on campus annually. For more information, visit uccs.edu.
The Rocky Mountain Cable Association is dedicated to enriching the careers of its cable industry membership. By providing engaging educational programs and sharing valuable industry information and contacts with industry peers, RMCA members stay better informed and fulfill opportunities to become impactful leaders in their respective organizations. The RMCA provides its members with valuable industry knowledge from experts throughout many fields of the business of cable, www.rockymountaincableassociation.com.