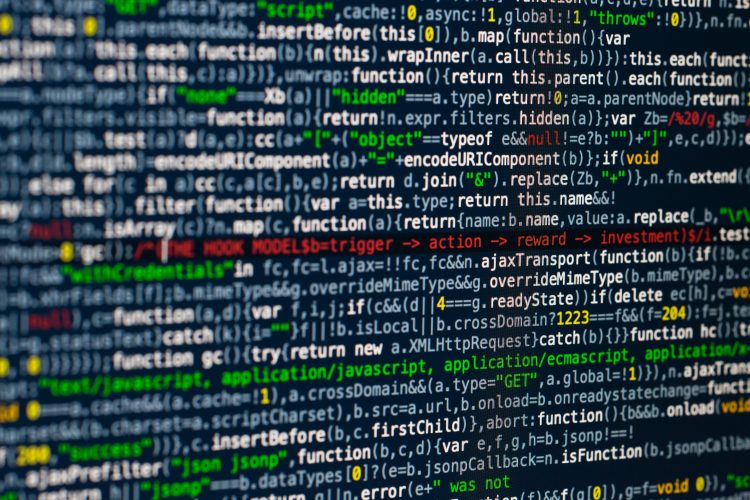 A nearly $6 million grant from the U.S. Department of Labor will fund the Colorado Cybersecurity Apprenticeship Program, or C-CAP, to train workers for mid-level and advance-level cybersecurity roles. The program will be administered through the UCCS College of Business for the next four years.
"The grant enables us to serve communities in 10 states with high demand for skilled cybersecurity professionals, particularly California, Colorado, Florida, Texas and Virginia," said Gurvirender Tejay, associate professor of information systems and director of C-CAP. "We look forward to partnering with employers, workforce development boards, community colleges and relevant community organizations to expand the program nationwide. UCCS is a leader in cybersecurity education and through C-CAP will serve to address severe cybersecurity skills gap facing our nation."
C-CAP will include five cybersecurity apprenticeship programs to align with industry needs for analysts, consultants, IT auditors, penetration and vulnerability testers, and managers. Each program will require the completion of three courses and associated bootcamps for a total of 12 credit hours of college education that will bridge the gap between basic and mid-level cybersecurity skills.
Each student will receive a mentor in the cybersecurity industry to guide and support their progression through the apprenticeship through the College of Business' Relationships, Opportunity, Acumen and Readiness, or ROAR, program. Participating companies have agreed to provide salary increases to students in the program as they complete milestones and courses can be completed online to support the hands-on training at the company's location.
Students who complete the program will receive a certificate in cybersecurity management and be eligible to take one of 10 industry-recognized certifications: CISM, CRISC, CEH, CISA, CySA+, SSCP, GCIH, GCIA, CCS and CCSP. It is expected that more than 5,100 students will be able to complete the program during the next four years.
"We are excited to be facilitating a collaboration between employers and students that brings 21st century cybersecurity skills to the workplace," said Robert Block, associate dean of the College of Business and associate professor of business analysis, and co-director of C-CAP. "We look forward to creating a competitive highly skilled cybersecurity workforce made up veterans, military spouses, underemployed workers, minorities and women."
The grant to UCCS was part of a nearly $100 million allocation to 27 organizations across the country. The $5,996,713 award to UCCS was the second-largest to a university, behind North Carolina State University. It was made in response to the executive order "Expanding Apprenticeship in America" signed by President Donald J. Trump June 15, 2017.
"These grants will further the administration's efforts to expand apprenticeships," said Eugene Scalia, U.S. Secretary of Labor. "Companies across the country tell me that their greatest challenge today is finding the skilled workers they need. This funding will bolster America's competitiveness by adding more skilled workers to fill millions of open jobs today and in the future."
For more information on C-CAP, contact Tejay at [email protected].
About the UCCS College of Business
The College of Business was established in 1965 and has more than 1,300 undergraduates and 350 MBA students. The College of Business and Administration awards the Bachelor of Science in Business and Bachelor of Innovation degrees. The Graduate School of Business Administration awards the Master of Business Administration, Master of Science in Accounting and Executive Doctor of Business Administration degrees. More than 10,000 alumni of the College of Business live and work around the world. Learn more about the College of Business at UCCS.
About Cybersecurity at UCCS
UCCS is a recognized cybersecurity education leader in the region, awarding hundreds of degrees each year in cybersecurity fields at bachelor's, master's and doctoral levels. UCCS cybersecurity programs train security professionals who work to ensure the nation's security, support faculty research and strategic cybersecurity partnerships with industry, government, military and academic institutions, including the U.S. Space Force and the National Cybersecurity Center.  Due to generous Colorado state funding of cybersecurity education, UCCS students are eligible for significant financial aid towards security degree scholarships. Learn more about Cybersecurity Programs at UCCS.