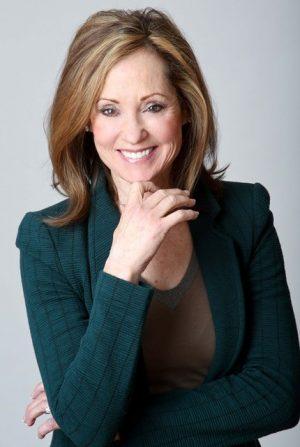 UCCS will recognize 13 graduates and the 2020 Unstoppable Woman during the annual Karen Possehl Women's Endowment Unstoppable Women's Luncheon from 11:30 a.m. to 1:30 p.m. May 20 at the Gallogly Events Center. Margaret Sabin, president of Children's Hospital Colorado's Southern Region, along with 13 graduating KPWE scholarship recipients, will be celebrated at the luncheon. Sabin will be honored as the 2020 Unstoppable Woman during the event.
"We're thrilled to honor Margaret Sabin as this year's Unstoppable Woman," said Lee Ingalls Noble, chair of the KPWE advisory board. "Margaret's dedication to this community as a healthcare leader is transformative. When we think about an unstoppable woman who is leading efforts to improve the health of children and families, Margaret's name comes top of mind."
Sabin opened the first Children's Hospital in southern Colorado after nearly a decade of transforming Penrose-St. Francis Health Services into one of the top health care providers in the region. She leads Children's Hospital Colorado, Colorado Springs' 111-bed pediatric hospital and supports clinical programs throughout Southern Colorado. Margaret also bolsters Children's Hospital Colorado's population health efforts throughout the system and has led efforts to grow community partnerships, philanthropy and awareness.
"I'm extremely honored to be recognized for this distinction," Sabin said. "But more importantly, I'm very proud of the 'unstoppable' women who are attaining their educational goals and strengthening our community. The future truly does belong to those who believe in the beauty of their dreams."
KPWE supports nontraditional women at UCCS returning to college after overcoming personal obstacles. Individual tickets for the 2020 celebration are $65 per person or $650 for a reserved table of 10. To attend, register online at www.uccs.edu/kpwe/luncheon. For more information, call (719) 255-3832 or email Lauren Shakes at [email protected]. The deadline for reservations is May 6. All net proceeds benefit the KPWE program.
This year's luncheon sponsors include The Children's Hospital Colorado Southern Region, Winslow BMW, Ent Credit Union, Salcetti & Associates and UCHealth. To inquire about a sponsorship, contact Brett Garman at [email protected] or call (719) 255-5136.
For the complete list of former Unstoppable Women, click here.
About KPWE
The KPWE Scholarship program, endowed in 1998 by Karen and Jim Possehl, Denver, provides financial assistance and mentor support for nontraditional UCCS students who are starting or returning to college after having overcome significant personal adversity. In addition to providing tuition assistance, KPWE matches scholars with community mentors who offer encouragement and professional contacts. The program provides career-focused workshops giving students the chance to learn more outside the classroom. Since its inception, 195 scholarships have been awarded. For more information, visit http://www.uccs.edu/kpwe/.
The University of Colorado Colorado Springs offers 50 bachelor's, 24 master's and seven doctoral degree programs. UCCS enrolls about 12,000 students on campus annually. For more information, visit uccs.edu.