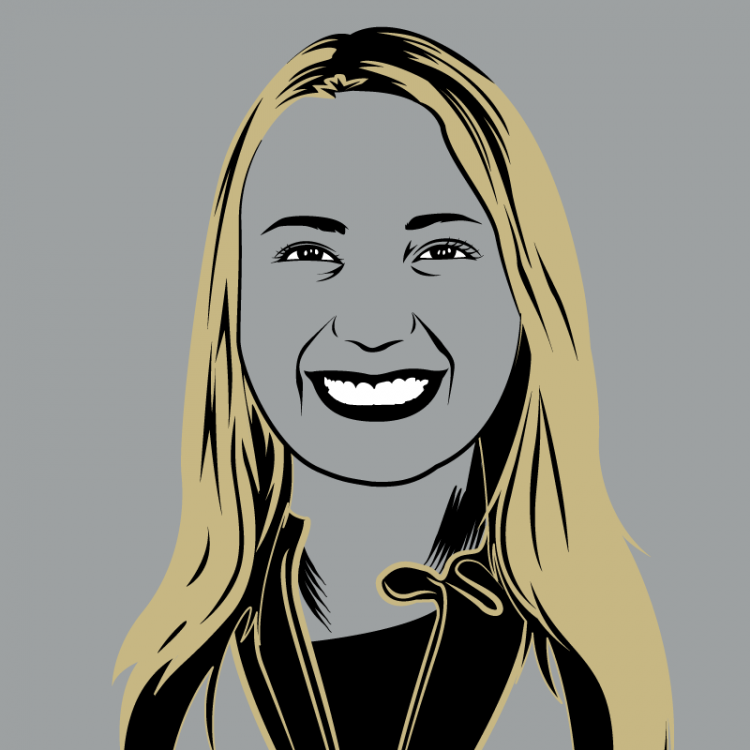 Behind the UCCS Campus Recreation's carefully curated Instagram account is one Katie Schumacher, resident social media assistant for all things going on at the Gallogly Recreation and Wellness Center (and beyond!).
How did such a stellar student employee come to grace Campus Rec? Honestly? Probably destiny.
Schumacher, a former competitive jump-roper, came to UCCS from an athletic family with two gymnastic coach parents from Broomfield, CO. Knowing that she wanted to work for or with the Olympics in some way, Schumacher was enticed by the sport management program at the College of Business.
"I think I'm one of the few that had their eyes set on what they wanted to do in college, and that hasn't changed," said Schumacher. "I knew I wanted to work within the Olympic movement, and being down here has only increased my passion."
As a sport management and marketing double major, Schumacher has carved her own niche into the world of athletics with sport communication (which is actually her minor, too).
Outside of the classroom and the rec center, Schumacher finds even more ways to book up her schedule. Just as part of the nature of the sport management program at UCCS, Schumacher has engaged in several internships over her time here.
During her freshman year at UCCS, Schumacher interned with Air Force Athletics, where she gained essential field experience in the world of athletics. Following that, Schumacher interned with Colorado Springs Sports Corp in 2018, where she helped with coordinating the Rocky Mountain State Games, the largest multi-sports festival for athletes of all ages and ability in Colorado. Most recently, Schumacher has been interning with U.S. Figure Skating since May 2019, assisting with their communications.
Surely, you'd think, that just about books her time up completely. But wait…there's more! This past December, Schumacher finished up her yearlong tenure as president of UCCS's chapter of Pi Beta Phi, an international women's fraternity.
"I'm very thankful for Greek life on campus," said Schumacher. "I know we're a little untraditional, and very small, we don't have any housing or anything, but I think just having a really strong philanthropic focus has really been fun for me."
Schumacher, with the help of her assistant board, led Pi Beta Phi's main philanthropic effort, Champions are Readers, during her tenure as president last year. With the Champions are Readers program, students go out to local elementary schools to read with students about once a week. Pi Beta Phi also partnered with the Children's Literacy Center in Colorado Springs and donated over 200 books in 2019.