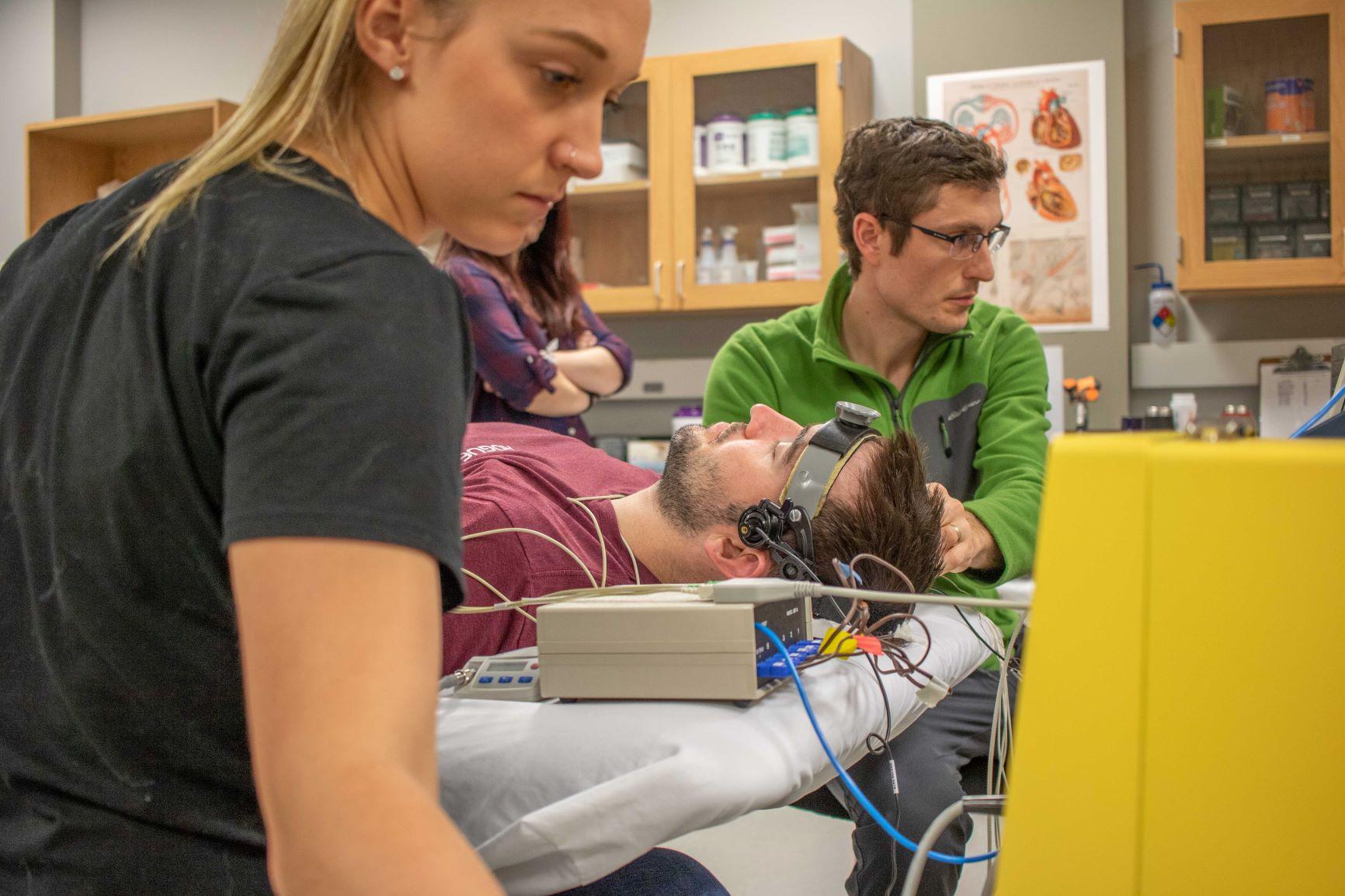 A new bachelor's degree designed to prepare students for careers as health professionals earned approval from the University of Colorado Board of Regents. The board approved the Bachelor of Science in Human Physiology and Nutrition Feb. 13 during its meeting at CU Denver.
"This new degree will provide aspiring students a strong foundation for advancing their goals as a health care professional at the graduate and professional level," said Andy Subudhi, professor and chair of human physiology and nutrition. "Whether they opt to continue as a medical doctor, dentist, chiropractor, physician assistant or any other advanced health care professional, this degree is designed to set students up for success."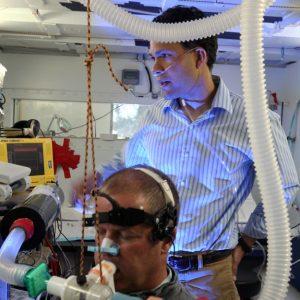 The degree will integrate the existing degree options of biomedical sciences that were housed in the Department of Biology and nutrition housed in the Department of Health Sciences. The single degree will provide a better experience for students and better preparation for advanced degree programs and professional schools. The degree will provide better flexibility for students in their upper-division courses to begin the focusing within the areas of human physiology and nutrition.
"We have been addressing the health care and wellness needs of Colorado Springs and southern Colorado for more than 100 years, and this new degree is yet another way for us to prepare those professionals to benefit the community we live in," said Kevin Laudner, dean of the Helen and Arthur E. Johnson Beth-El College of Nursing and Health Sciences. " These students will be working with nationally and internationally renowned faculty and in one of the most innovative learning environments, to take full advantage of this exceptional program."
The degree courses will utilize new facilities in the William J. Hybl Sports Medicine and Performance Center under construction. Students in the degree will take advantage of an environment that blends educational classrooms and research labs alongside a working sports medicine and performance center. Classes will begin in the facility in fall 2020.
"The students in this program will be studying and researching in the first facility of its kind to integrate undergraduate education with clinical practice and research in a sports medicine and performance environment," said Provost Tom Christensen. "The Hybl Center was built to accommodate up to 600 students in this degree along with the other undergraduate and graduate programs that will occupy the building."
The degree will be submitted to the Colorado Department of Higher Education for staff approval of alignment with the university's role and mission. If approved by the CDHE, it would increase the number of bachelor degree programs at UCCS to 51.