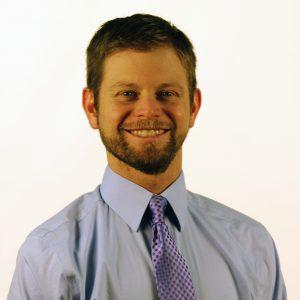 In early February, Danny Pape will join the UCCS community as the new director of Career Services and Student Futures.
Pape comes to UCCS from the University of Tennessee, Knoxville, where he spent more than seven years working in the Center for Career Development.
Prior to his role as associate director of the Center for Career Development, Pape served as a business-dedicated career services consultant for the University of Tennessee, Knoxville's Haslam College of Business, working closely with the college's undergraduate students. Much of his work has focused on developing new recruiting relationships with employers and managing existing recruiting relationships.
"I'm so excited to be headed to UCCS and Colorado Springs," Pape said. "My goal for the Career Services Office is to scale the career work we do on campus. I want to help create a 'career-centered' campus culture where every single member of the UCCS community plays a part in helping our students succeed when they leave us."
Pape continued, "A large part of creating this culture will be making sure we can provide the necessary career resources at the moment students need them, whether that be online or in person. I can't wait to get to campus to meet all of my colleagues and to start collaborating to do even more for the UCCS community!"
Pape received his master's degree in higher education administration from the University of Kansas, where he also held a graduate assistantship in the University Career Services Office. He earned his bachelor's degree in business finance from Missouri State University.
The Career Services Office at UCCS connects students and alumni with career resources and opportunities, from hosting career fairs and etiquette dinners to offering resume reviews and career exploration appointments. It also connects employers to students through job and internship boards and career fairs. The office is located on the first floor of Cragmor Hall.