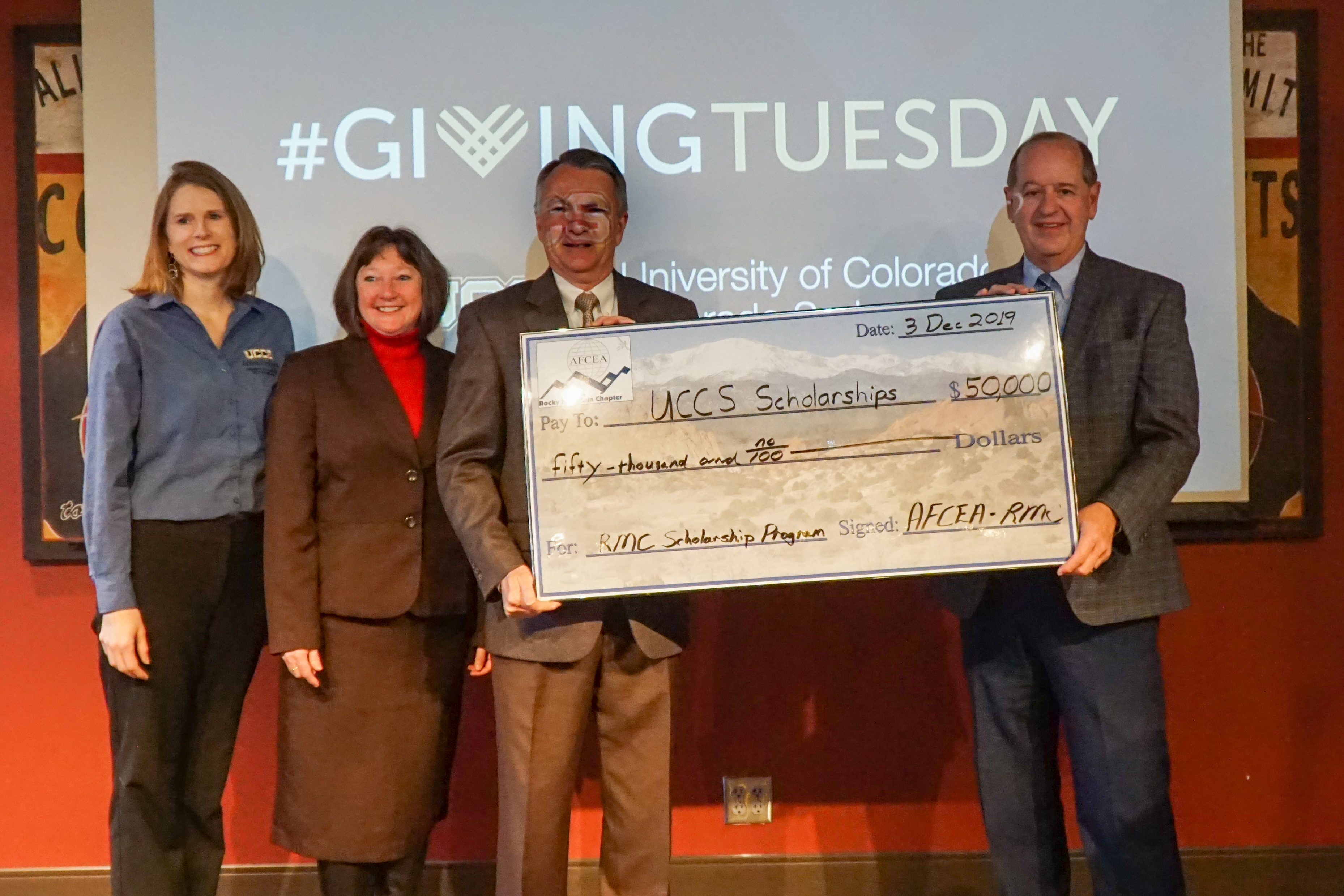 Donations are still being counted, but #GivingTuesdayUCCS 2019 raised more than $83,000 for student scholarships and programs, thanks to hundreds of donors and challenge sponsors.
"Giving Tuesday is a time to remember why we're all here – to support student access and achievement," said Lisa Bartholme, assistant director of Alumni Relations. "We are so grateful for the hundreds of donors and sponsors for helping fuel their success."
The day of giving started with a faculty and staff breakfast, where the Armed Forces Communications and Electronics Association's Rocky Mountain Chapter was recognized for its challenge gift supporting student scholarships.
Gifts were made from across the nation, including as far as Alaska. Alumni made up 49 percent of donations, with 36 percent from UCCS faculty and staff, 10 percent from friends and community members, and five percent from students.
Fifteen scholarships and programs were supported by #GivingTuesdayUCCS in 2019. Challenge gifts included a $25,000 commitment if 250 people donated during this year's campaign. Chancellor Venkat Reddy agreed to post video of a skydiving jump if the challenge was met, and the video was posted on the UCCS social media channels on Thursday morning.
In five years of #GivingTuesdayUCCS, more than $461,000 has been raised for student scholarships and programs.