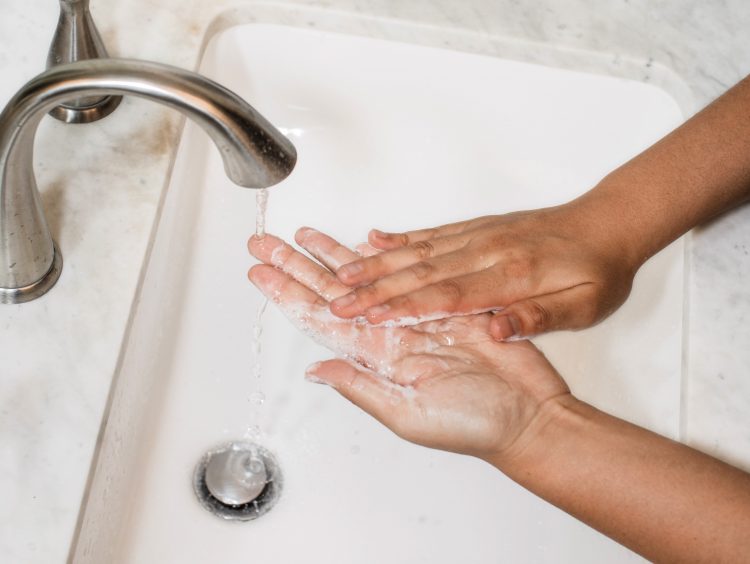 As the UCCS community visits family and friends during the Thanksgiving holiday, the staff in the Wellness Center remind people to use these easy tasks that can help avoid contracting illnesses.
"As people gather for the holiday, there are a few simple things that people can do to make sure they're healthy when they come back to campus for the last few weeks of the semester," said Stephanie Hanenberg, executive director of health and wellness. "These will help minimize the risk of transmission and avoid the spread of any germs."
The Center for Disease Control and Prevention recommends six habits that people can implement to avoid getting sick at any time of the year:
Avoid close contact. Avoid close contact with people who are sick. When you are sick, keep your distance from others to protect them from getting sick too.
Stay home when you are sick. If possible, stay home from work, school and errands when you are sick. This will help prevent spreading your illness to others.
Cover your mouth and nose. Cover your mouth and nose with a tissue when coughing or sneezing. It may prevent those around you from getting sick.
Clean your hands. Washing your hands often will help protect you from germs. If soap and water are not available, use an alcohol-based hand rub.
Avoid touching your eyes, nose or mouth. Germs are often spread when a person touches something that is contaminated with germs and then touches his or her eyes, nose, or mouth.
Practice other good health habits. Clean and disinfect frequently touched surfaces at home, work or school, especially when someone is ill. Get plenty of sleep, be physically active, manage your stress, drink plenty of fluids, and eat nutritious food.
Students can visit the Wellness Center, located inside the Gallogly Recreation and Wellness Center, on weekdays from 8 a.m. to 5 p.m., for $20 per visit. Call (719) 255-4444 to make an appointment.