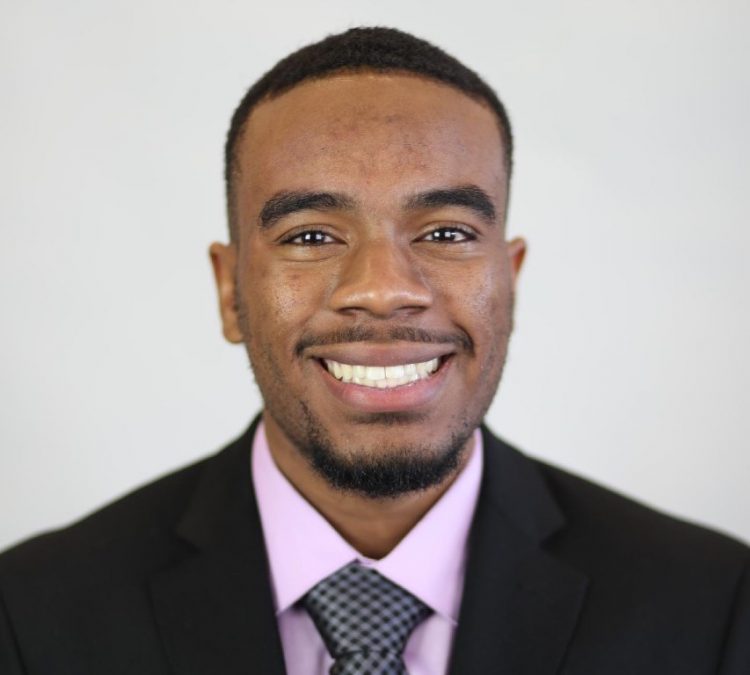 Chris Boles was one of 2,500 interns hired by Lockheed Martin this summer. He was also named one of the top 10 most influential.
This summer was the second in a row that Boles, a senior computer engineering major, spent interning at the aerospace and defense company's Denver location. After a first summer internship in IT, he switched to software development for the second. He spent his time building an app to help chemical engineers at the Kennedy Space Center efficiently record chemical data into a searchable database.
And he built strong connections with the interns he worked with – connections that ultimately landed him a winning nomination in Lockheed Martin's Most Influential Intern contest.
Boles recalls that working in a large conference room with the office's other interns was a highlight of the internship experience.
"I really enjoyed working in the conference room with other interns because I could interact with other people close to my age, and learn from them as well," he said. "I'm from Georgia, but I go to school out here in Colorado, and they're all from different places as well. I loved seeing how they brought their different experiences to the Lockheed Martin culture."
Boles didn't just connect with his fellow interns at the Denver office. He spent time working on a side project with intern team members from California, New Jersey and Puerto Rico, and planned events for Lockheed Martin interns across Colorado.
By working with so many interns across the country, Boles made a name for himself – in a good way.
"I was always that person who was super professionally dressed, but I stood out," he said. "Sometimes I would wear these bright red shoes. And I ended up being nominated [for the Most Influential Intern contest] by many of the interns I was working with."
Interns across the country nominated 170 of their peers for the award. They were asked to name two traits that nominated intern possessed that set them apart from the rest. They presented cases to a panel of judges illustrating why their peer deserved the recognition. Lastly, they were asked to describe the intern's most admirable quality by answering the question, "Out of thousands of interns dispersed across different locations and business areas, what about this intern makes you go 'wow'?"
10 interns won the distinction of "most influential intern" – including Boles.
"I didn't really believe it at first," he said.
"This was one of the days that I wore bright red shoes to stand out, and I came into the conference room, and my manager told me, I'm ready to have that meeting with you – can we do it somewhere more private? She made it sound serious, and I was really nervous."
He continued, "We walked into the cafeteria and I saw my whole team looking at me and clapping. They had gifts for me. I thought they must be offering me my return offer for an internship next summer. Then they told me that I'd won the competition, and I was like, 'What?' It didn't process until after all of that was done. I went back to my desk holding all of the gifts, and the director of the program was there, and it finally made an impact. I was just so surprised."
Having been named an influencer as an intern, Boles is excited to pursue computer engineering full-time after he graduates in December 2020.
"I ultimately want to do software," he said, "either for Lockheed or for another company out there. I might try a new internship just to see how working for a defense contractor is different than working for a company like Google."
He credits his internships with Lockheed Martin as teaching him tangible skills that have applications outside of the classroom.
"Working in software this summer showed me what it's like to create software in the workplace instead of class," he said. "It opened my eyes to what a real-life workplace could be."