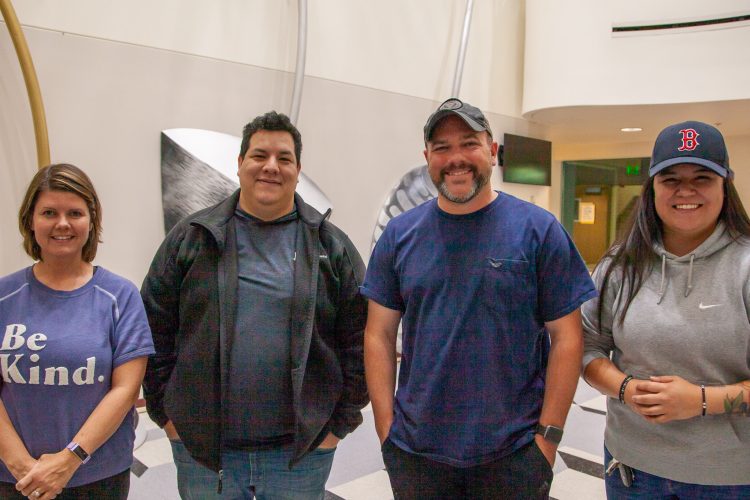 Four UCCS graduate students within the College of Education's counseling and human services program will receive up to $48,000 in scholarships and fellowships through the National Board of Certified Counselors Foundation.
"We're proud of the work of these students who have been recognized as future leaders in their field by the NBCC Foundation," said Terainer Brown, assistant dean of the College of Education. "These highly selective fellowships and scholarships represent what is possible for all of our students who are working to advance the work and knowledge for professionals in counseling and human services."
Chera Sheets and Abigail Solis will each receive up to $15,000 each as two of 39 fellows of the NBCC Minority Fellowship Program-Addictions Counselors. The fellowship is through a collaboration with the NBCC and the Association for Addiction Professionals by the Substance Abuse and Mental Health Services Administration.
Solis earned her bachelor's degree from the University of Texas-El Paso. After graduation, she intends to work with military-connected families, predominantly those suffering from substance abuse dependency, other forms of addiction and mental health issues. Solis intends to use her work and personal experience with military-connected families to tailor counseling therapy and treatments to serve this population.
Sheets earned her bachelor's degree from Northwest Missouri State University. She plans to work with transition-age youth minorities in recovery, particularly women and others struggling with poverty.
Mauricio Zumba and Joshua LeVay will each receive up to $8,000 through the NBCC Foundation military scholarship. The foundation awarded only six military scholarships nationally to increase access to counselors for military personnel, veterans and families suffering from a shortage of mental health professionals.
Zumba earned his bachelor's degree from Eastern Washington University. After graduation, he plans to work with veteran and military service members who struggle with experiences of trauma, readjustment and reintegration post-deployment.
LeVay earned his bachelor's degree from Excelsior College. He plans to apply himself to addressing the mental and behavioral health needs of his military community, whose increasing concerns are currently overwhelming the available veteran health care system nationwide. Levay also aspires to contribute to the current research literature to better understand how cultural differences affect the transition process between military and civilian lifestyles.
The NBCC Foundation is based in Greensboro, North Carolina. The NBCC is the nation's premier professional certification board devoted to credentialing counselors who meet standards for the general and specialty practices of professional counseling. There are more than 66,000 board certified counselors in the United States and 50 countires.