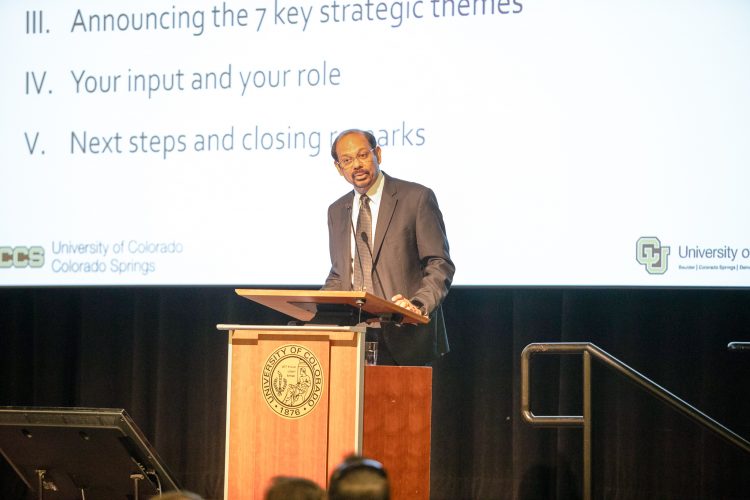 Following a summer of work, UCCS will host a pair of Town Hall sessions to update the campus community on the work for the 2030 Strategic Plan. Sessions will run from 10:30 a.m. to noon and 2:30-4 p.m. Sept. 3 in Berger Hall. Parking is free on campus because classes are not in session for the Labor Day weekend.
Each session is limited to 190 people. Register online for the morning and afternoon sessions to guarantee a spot. The sessions will be video recorded and made available for anyone who is unable to attend in person.
Some team leads from each of the seven working groups will be available to answer questions about how the outcomes, measures of success and initiatives were put together. The working groups were composed of volunteers from faculty, staff and students who worked together to develop the content for each core strategy.
A summary of each of the core strategies have been published in Communique for the last six weeks. The final core strategy summary is scheduled to be released Aug. 30.
Video from the last Strategic Plan Town Hall March 11 is also available: