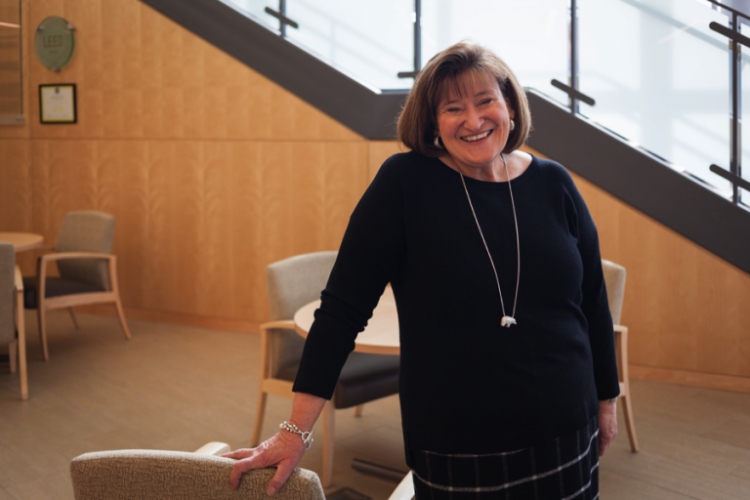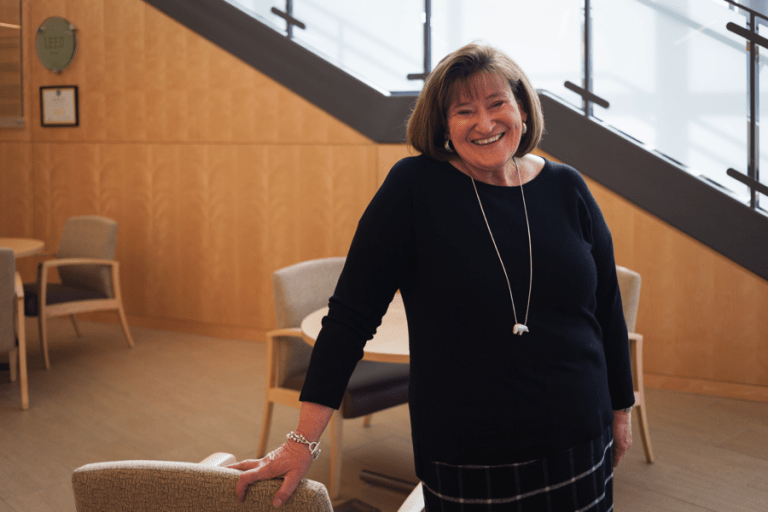 Jackie Berning has worked with thousands of athletes in the last 30 years to help them determine the best diet for training, competition and performance. Her work as a Sports Dietitian for college athletes in Colorado, professional athletes in the NFL and MLB, as well as elite-level athletes at the Olympic Training Center, led to her recognition with the 2019 President's Council on Sports, Fitness & Nutrition Community Leadership Award.
Berning was selected as one of 31 individuals and organizations recognized for their work to improve the lives of others within their community by providing or enhancing opportunities to engage in sports, physical activity, fitness or nutrition-related programs.
"I am humbled and honored to be recognized for this work that I truly love and enjoy," Berning said. "Being able to teach athletes, active individuals and students how to make wise food choices to increase their well-being and performance has been a privilege that I am grateful for every day."
Berning worked as a Sport Dietitian for the Denver Broncos, Colorado Rockies, Cleveland Indians, USA Swimming, U.S. Lacrosse, CU Boulder athletics and UCCS athletics. She joined the faculty at UCCS within the biology department in 1995 and became chair in 2005. In 2012, she became chair of the health sciences department.
Berning has been active in the planning for the William J. Hybl Sports Medicine and Performance Center. The 104,000-square foot facility will be the first of its kind to integrate undergraduate and graduate education with clinical practice and research in a sports medicine and performance environment. She was also instrumental in the creation of a new bachelor's degree in exercise science approved in 2015.
"We are proud to recognize Jackie Berning for the work she has done to consistently promote opportunities for individuals to lead healthy lifestyles through her work with collegiate, professional and Olympic-level athletes," says Kristina Harder, acting executive director of the President's Council on Sports, Fitness & Nutrition. "Because of Jackie's meaningful efforts and impactful contributions, we are one step closer to improving the physical fitness, health and nutrition of all Americans. Her work reaches not only her community, but also serves as a shining example to inspire and motivate others across the United States to embrace a healthier, more active lifestyle."
This year, the President's Council presented the Community Leadership Award to 31 recipients across the country. These individuals and organizations have all made an impact by doing work in an area of the Council's mission, successfully serving the people in their communities through sports, physical activity, fitness, and nutrition-related programs. A full listing of the 2019 Community Leadership Awardees is available on fitness.gov.