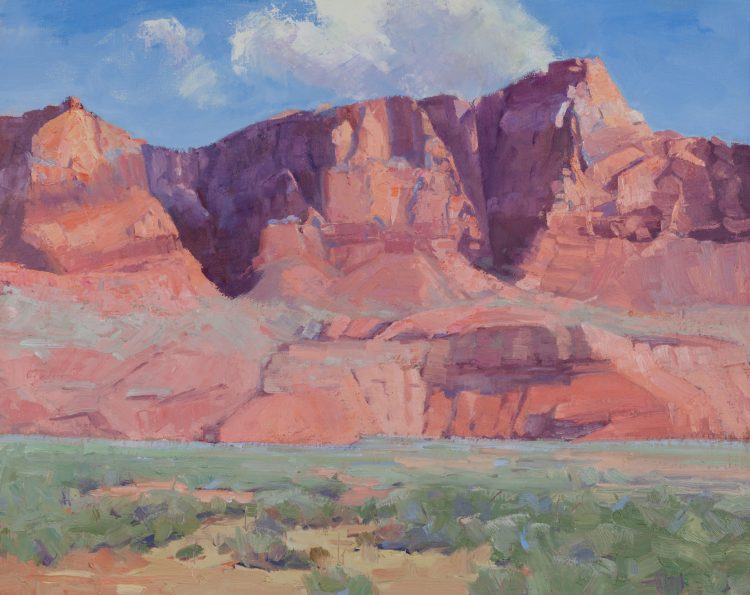 Guest artist Joanne Lavendar will join local plein air artists for the 2019 Paint Out event at the Heller Center for the Arts & Humanities. This year's event runs from 8:45 a.m. to 4:30 p.m. August 8.
Lavender will join artists to be inspired by the landscapes surrounding the Heller Center and offer critiques for local artists after two painting sessions. Her work has been included in gallery invitationals at The Fine Arts Center in Colorado Springs, The Abend Gallery in Denver, The Sangre de Cristo Art Center in Pueblo, The Brinton Museum in Wyoming, The Eisele Gallery in Ohio and The Howard Millville Gallery in Washington. Her art has been selected for National Shows of The Oil Painters of America and The American Impressionist Society.
Rhonda Goodman-Gaghan, curator of the Heller Center, will host a lunch talk on the life and work of Dorothy Heller, who lived on the property with her husband, Larry, and donated their home to UCCS after her death.
Registration is required before August 2 and can be made online. A continental breakfast and wine and cheese for the afternoon artist critique are included, but participants will need to bring their own lunch during the curator's talk. For additional information or questions, contact Goodman-Gaghan.