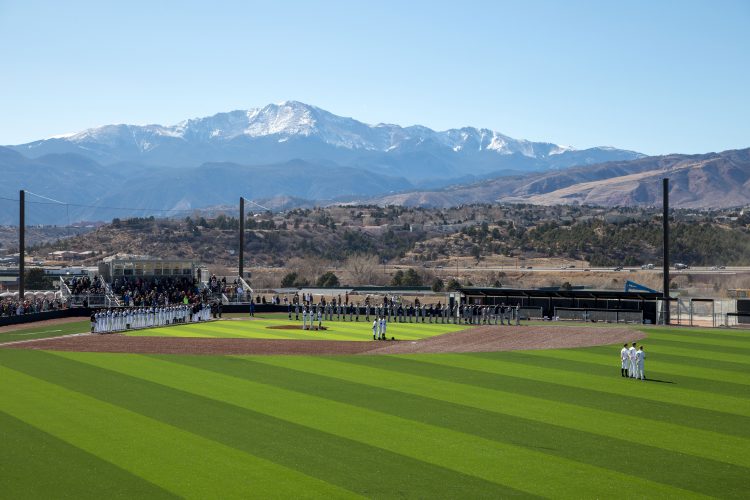 Mountain Lion Park will serve as one of two Colorado Springs hosts for the Colorado High School Activities Association 4A State Baseball Tournament May 24-25. UCHealth Park, the home of the Rocky Mountain Vibes, will serve as the other co-host during the weekend and as the final site for the championship games May 31-June 1.
It's the first time Colorado Springs has hosted one of the state baseball tournaments for more than a decade. Denver will continue to host the 5A and 1A tournaments. Pueblo hosts the 3A tournament and Greeley hosts the 2A tournament.
Games at UCCS begin at 9:30 a.m. May 24 between Cheyenne Mountain High School and Holy Family High School. Silver Creek High School and Wheat Ridge High School follow at noon, and the winner of each of game will play the same day at 2:30 p.m.
UCCS will host consolation bracket games May 25 at 9:30 a.m. and noon. The complete bracket is available at CHSAAnow.com.
Mountain Lion Park opened in spring 2018 as the home for UCCS Baseball. The facility also hosts summer leagues, high school games and a variety of camps throughout the year.