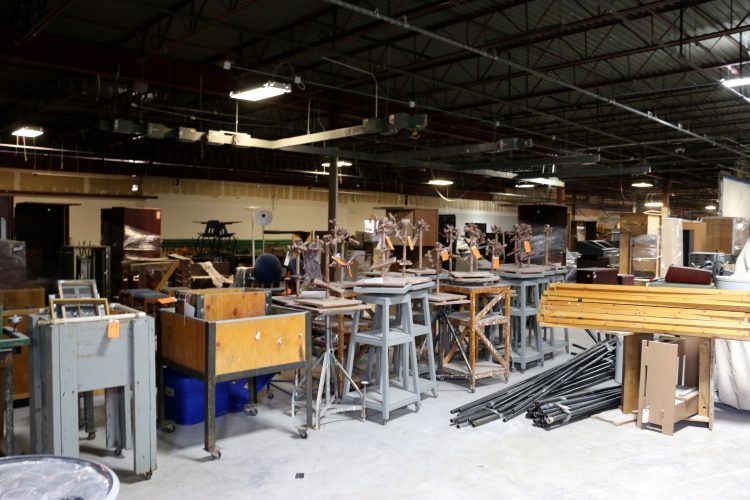 There is an online silent auction leading up to the 10 a.m. March 29 physical auction in the Expo Center. Bidding is open to the public. Items include photography, restaurant and janitorial equipment, electronics, tools and more.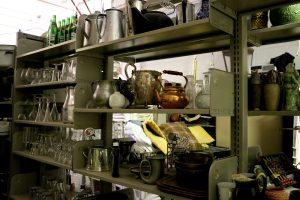 Anything left after the auction will be sold during a garage sale happening 9 a.m. to 4 p.m. April 1. Leftover property will be disposed of appropriately.
"One man's trash is another's treasure," said Nicklaus Diede, manager, Facilities Services.
When asked about unique items in the building, Diede walked through stacks of old desks and dusty classroom equipment to a 13th century Cantigas de Santa Maria Trebuchet. The trebuchet was constructed as part of a history course curriculum and will continue to be used for educational purposes.
Remodeling of the center has been underway for about a month. Facilities Services plans to have front offices completed by June with construction continuing through the remainder of the year.
The National Cybersecurity Center is part of Gov. John Hickenlooper's efforts to make Colorado Springs a national hub for cyber security.
The former TRW building became UCCS property in 2007. It was renovated for use as an exposition center managed by the Colorado Springs Housing and Building Association and as storage. The space will be renovated as office space for cybersecurity related businesses, while the north end of the building will be used for storage and educational purposes when the Expo Center leases ends June 30.
Faculty and staff wanting to collect their items are asked to submit a work request through the TMA iService Desk. Questions?  Contact Facilities Services, 255-3313.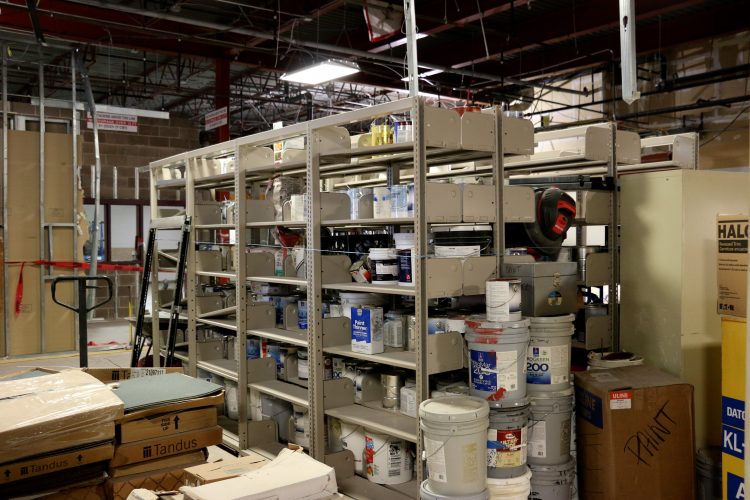 — Photos by Savannah Waggoner