Faculty and staff added to their knowledge of work undertaken by Campus Police and their waistlines Wednesday during an annual event organized by the Department of Public Safety.
For nine years, public safety has organized the social event that features police officers and emergency dispatchers, free coffee, doughnuts and the opportunity to interact in a social setting.
This year's event was a success, according to department staff who organized the event.
"We ordered 15 dozen doughnuts and there wasn't one left," Nikki Coahran, administrative assistant, Department of Public Safety, said.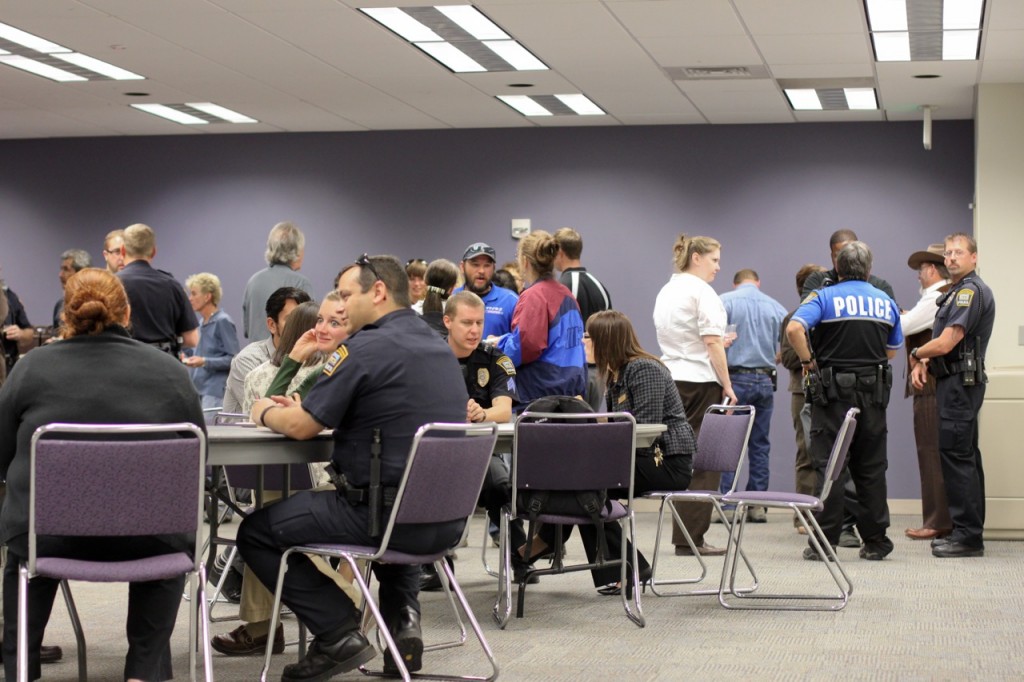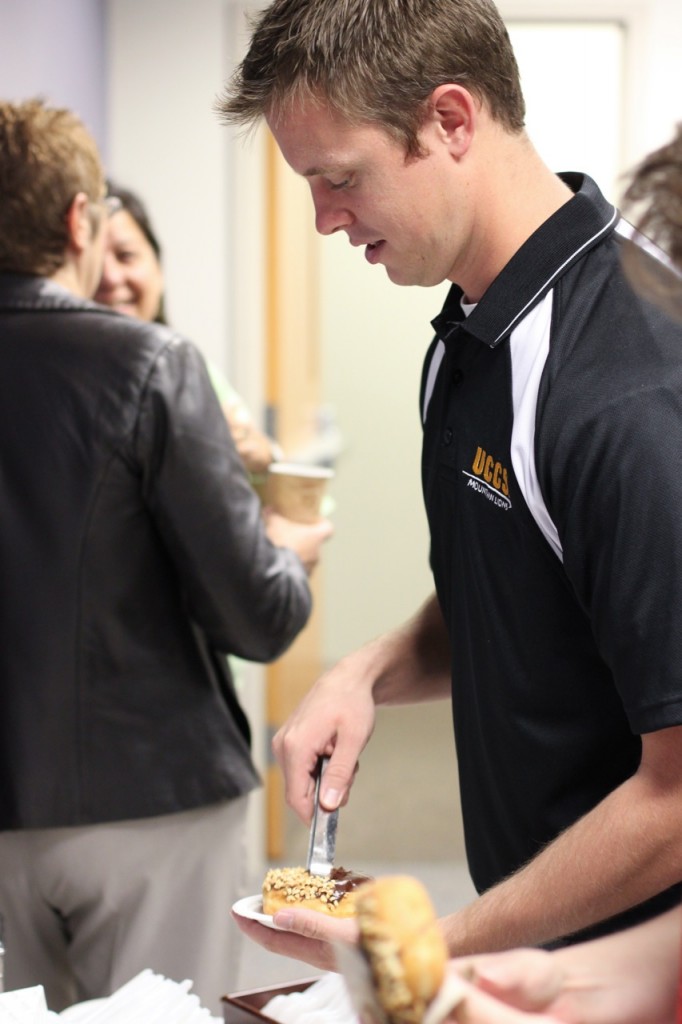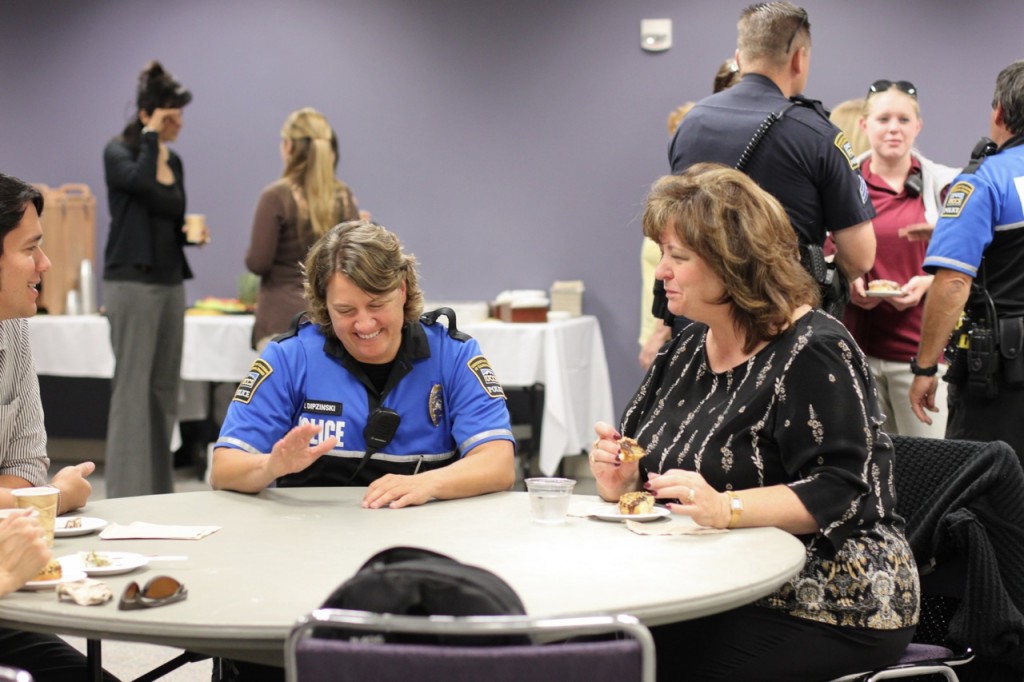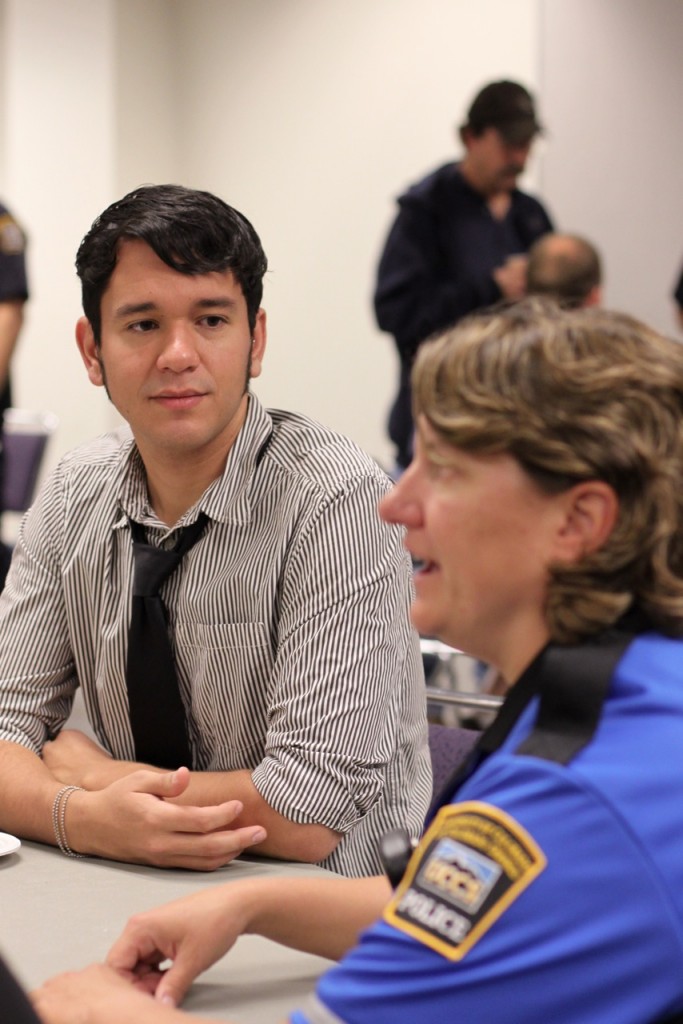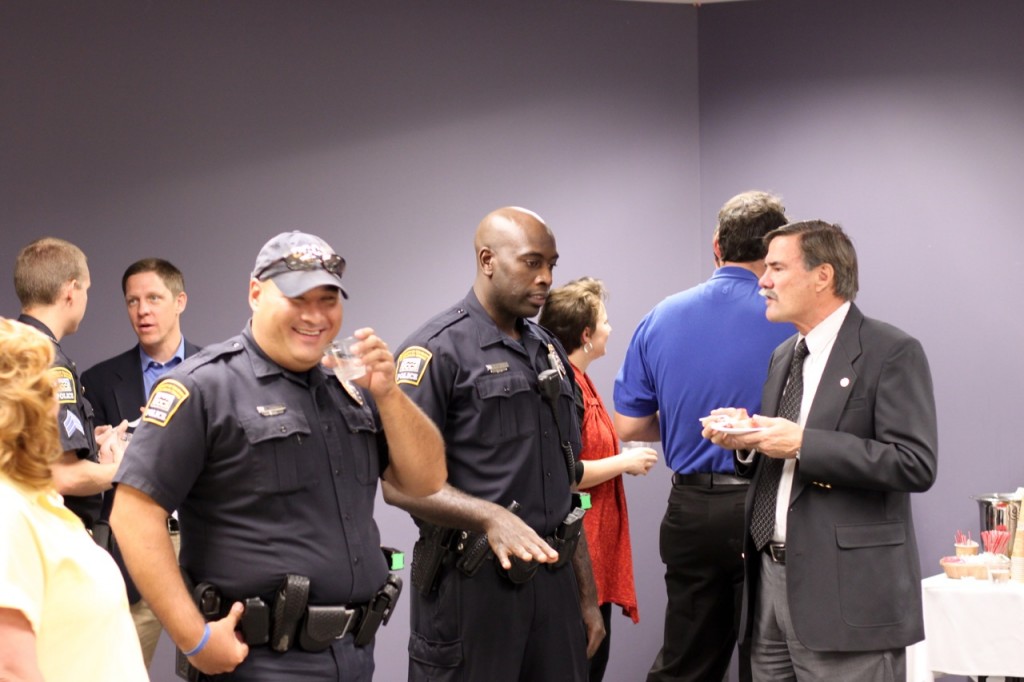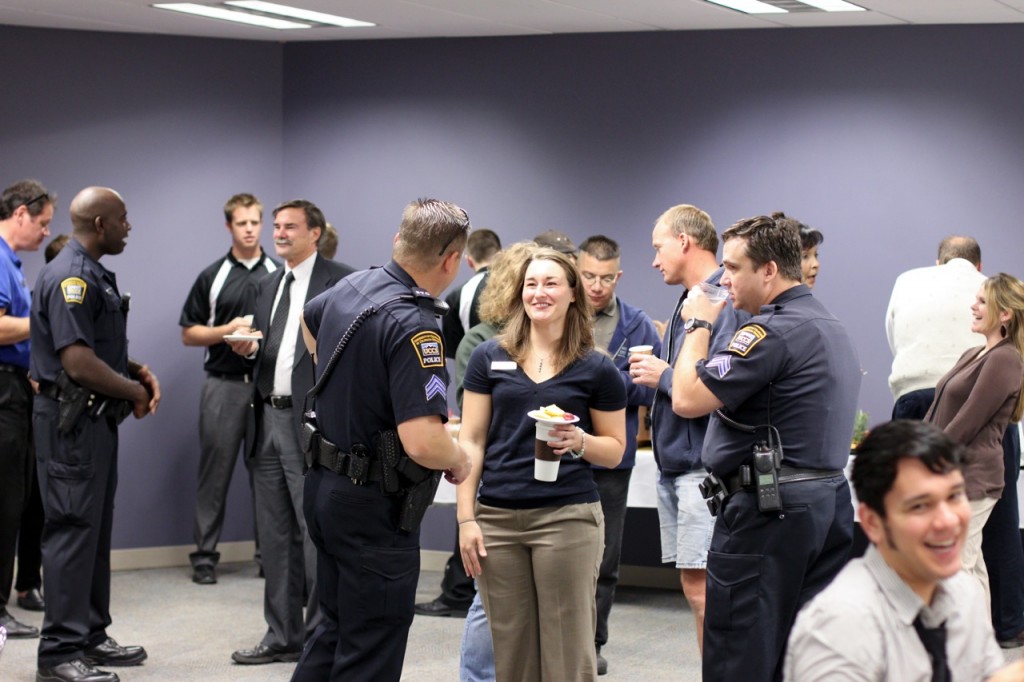 Photos by Jeff Foster