Dan Wilkerson, former University of Colorado vice president, university counsel and secretary of the CU Board of Regents, will assist UCCS and the Office of University Counsel by handling campus legal issues on an interim basis.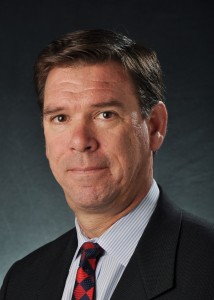 Wilkerson retired from CU in 2012 after a 23-year career with the university. Wilkerson joined CU's legal office in 1989 and worked primarily at the CU Health Sciences Campus, now Anschutz Medical Campus. He provided legal counsel during the development of the Anschutz Medical Campus and the consolidation of the Denver and Health Sciences campuses. In 2005, he became the deputy university counsel and, in 2007, was appointed as vice president and university counsel. In September 2007, he assumed the additional role of secretary of the CU Board of Regents.
Prior to working for CU, Wilkerson was a captain in the United States Army Judge Advocate General Corps. His first duty assignment for the Army was at Fort Carson. Wilkerson earned his undergraduate degree at Cornell University in Ithaca, N.Y., where he was a distinguished military graduate. He earned his law degree from Willamette University in Salem, Oregon.
Wilkerson will serve as campus counsel while a search is conducted for a permanent replacement for Kirk Samelson. Samelson recently resigned from UCCS and accepted a Fulbright Fellowship to teach business law in New Zealand.