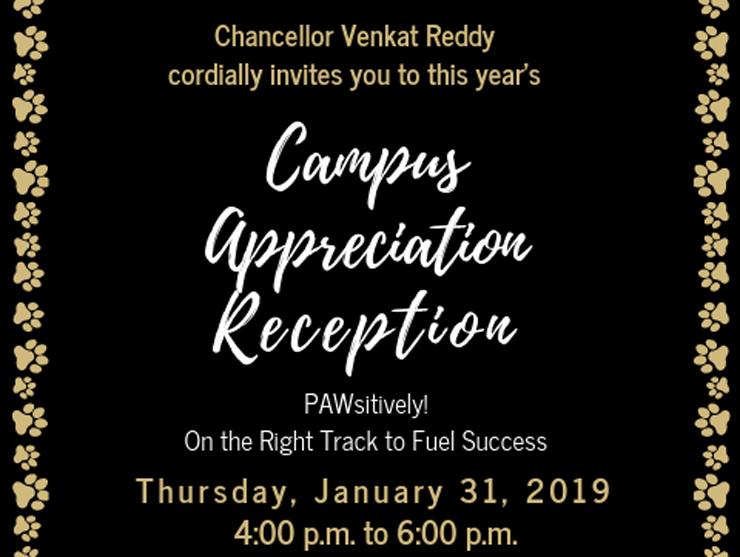 Chancellor Venkat Reddy invites faculty and staff to celebrate the achievements of the past year in a campus appreciation reception from 4 p.m. to 6 p.m. Jan. 31 at Berger Hall. The event, titled "PAWsitively! On the Right Track to Fuel Success" will feature the highlights from the past year throughout the evening. The formal program will begin at 4:30 p.m.
Individuals are asked to bring new or gently used children's books to benefit Literacy On the Go, a project coordinated by Barbara Swaby, professor emerita in the College of Education. The books are distributed to low-income families in the region with the goal to provide 20 age-appropriate books each year to elementary school students.
The annual event will include food and beverages. Registration is encouraged by Jan. 27 and can be done online.